Why HubSpot's Lion Sales Bootcamp and What it Taught Me
Written by
Martijn van Dooren
4 minutes reading time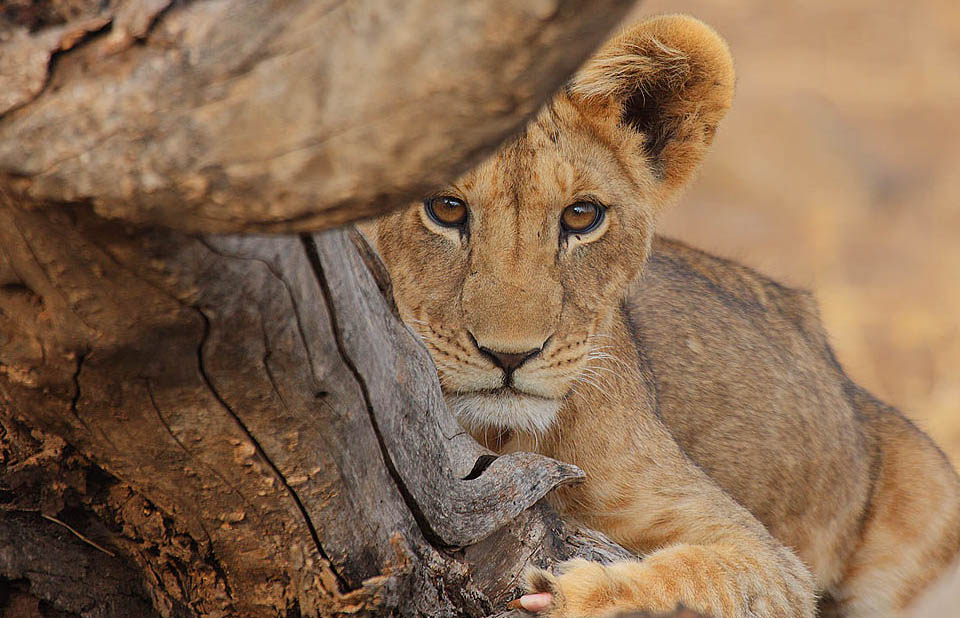 It was back in 2014 that WX became a HubSpot Partner. I remember the first call we had with our channel account manager (CAM), Korina Ortiz, which almost five years later is still our CAM. I was working with my former partner in business from the apartment. It was long, warm days in from the home-office in Panama.
We had no sales processes in place (we had not even considered using one) and it was kinda the wild-west on how to work deals. There was little knowledge we had on "selling", but through passion, energy, and a heads-up mentality, we fought our way to try and close every deal we could. It was all pitching, and no consulting. As a marketing and tech agency startup, we were clearly struggling on getting clients and building the agency. Luckily Korina opened her doors and shared her knowledge, to work our first prospects together.
Ever since we became a HubSpot Partner, I haven't looked back at "the old way of how we were doing things". We committed to delivering services, tying these to results, and use the inbound methodology as a narrative to drive growth. Years passed by, and although the agency has been going through rapid growth, it was noticeable that more education was needed to grow better. In particular at what I would consider "sales" in those days. Often, there were misalignments with clients we started to work with. Had I just overpromised? Have the goals not been aligned correctly? Do we provide the solution to the client's problem? And what is it that those top tiers HubSpot partners do really well, where others seem to miss out on?
I got a message from our Channel Consultant at HubSpot, Diana Zalaquett, in August of 2018. Diana had recommended the Sales Bootcamp by David Weinhaus and Dan Tyre. Both I had met before at the events in INBOUND, but I never had taken the opportunity to talk and learn from them (other than the inbound course I followed back in 2014 by David Weinhaus). So both co-worker Elsie Munoz and I applied for the program, and we got in. Elsie started to follow the course through Zoom calls, and I had committed to an in-person training.
The Lion Sales Bootcamp, as it's called, has been one of the most valuable learning moments of the year for me, in which I've had the opportunity to learn from the experts in the industry. The Bootcamp was run by David Weinhaus and Dan Tyre, both involved in the HubSpot Partner program, and which have a long trajectory of working with both agencies and clients, and thus a ton of experience.
As I got back from the Bootcamp at the HubSpot HQ in Boston, I started to write down my takeaways.
1. The exploratory call is the new closing call
Now more than ever before, we need to asset fit prospects early in the conversation. With so many solutions out there (Dan Tyre taught us that the number of competitors in every business has incremented by 200% from a year or two back), you have to be a consultant that understands the business, the challenges, and the needs. Why? Because It's essential to understand if your agency is able to deliver the best solution to the challenges of your prospect. Solutions proposed your competitors are often different, and therefore it's essential to understand if you can help, and how. If you recognize you are not able to help, then you can provide some free tools or tips to your prospect. By asses fitting, you create a mutual respect and save the prospect and yourself a lot of valuable time (that time and energy are invested better in other prospects that are a fit).
2. Slowing down to speed up
Too many times, I've noticed that I used to run through a conversation, to deliver a proposal. I am eager to close that deal, but is it the best for my client? There is a fundamental problem of rushing to a proposal: you may not have the full perspective on GPCT (goals, plans, challenges, and timeframes). This might create friction in the longer run, such as misalignment on goals and timeframes, when you've started to work with a client. This is not only frustrating for your client, but also to the people working in your agency. Once running your connect and exploratory calls, do not be afraid to push back. If you notice you do not have the basics understandings of your prospect's business, then consider using the goals and time framework whereas L1 focuses on the basics (tell me more about your business, your services, and what you are trying to accomplish), L2 the specifics (whereas you focus on the SMART objectives) and L3 for meaning (what are the consequences of… what does that mean to you?). Additionally, if you noticed that the client might not be ready to commit to inbound yet, then you can consider giving the prospect homework (i.e., installing the HubSpot javascript to gather basic information about their website, or providing a framework to your client to come up with goals). Another important component is becoming an active listener. One that understands the prospect and that is able to provide constructive comments, feedback or answers. Slowing down could also mean saying No to a prospect, if you have discovered there is no mutual interest, and thus not a fit.
3. From tactics to goals and plans
Have you ever been in that conversation, where your prospect asks for tactics like "Are you the person who can help with more Facebook likes for my business?", or "I am concerned as my Google rankings have dropped. I believe there is something out there called SEO, and I would like to know if you can do this SEO thingie for my company?". You see, the prospect might have heard about tactics from peers, but they are not aware that that may not be the best solution to solve their needs. Once you are in a conversation with prospects that like to talk tactics, you can address this by asking your client "Mr. Prospect, I understand you would like to understand if and how SEO can help your business. Do you mind if I put this on the agenda for today's call?". You have now ensured that the prospect's question or doubts will be answered, and you can shift the focus again to the objectives of the call. Another tactic is to use "the 5 why"s. "Mr. Prospect, why do you think that SEO helps your business?", "Why is that position in Google so important for your business?" And "Why do you need that Google position back?". By asking "why questions', you will get to the root or cause of the problem, and able to better identify needs, challenges and plans, to then determine objectives and timeframes together.
If you are enjoying this read and interested in my complete takeaways of the Lion Sales Bootcamp, leave a comment or send me a direct message and I will be glad to share the Evernote with you. It contains some great resources as well which were suggested by other partners and HubSpot employees, such as worksheets, recommended books, and sales Bootcamp presentations.