Visualistmo World Design day Panama 2018
Written by
WX Digital Agency
2 minutes reading time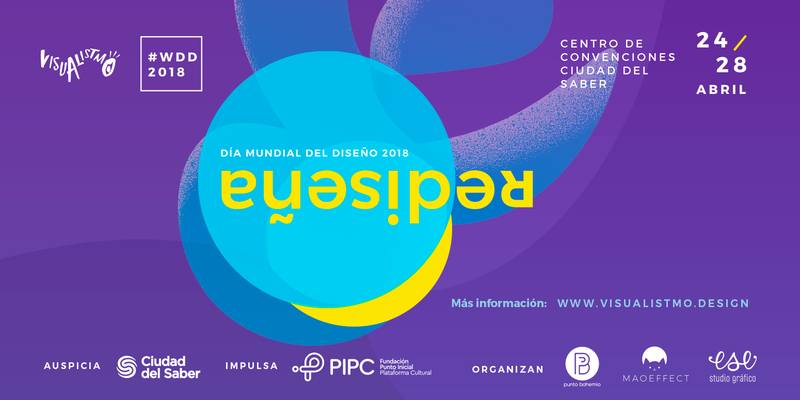 On April 27 the value of design will stand central in the City of Knowledge and in the rest of the world. As on this day, World Design Day, a convention will be held at the city of knowledge: The Visualistmo World Design Day 2018: Redesign. The event will be held for the third consecutive year, and this year it will already start on the April 24 and will last until the April 28 and WebXpertos will be there!
What is Visualistmo?
Visualistmo brings together like-minded people interested in design and invites them to look at things differently. The this year's theme is Redesign. Visualistmo invites students and professionals to observe, analyse and build. They provide the tools and let the designers work on their knowledge and skill sets. The goal of visualistmo is to educate and train, and at this event, they do this by providing workshops, lectures and masterclasses.
Day 1 (April 25)
A workshop will be organised by Jess Pazos, a specialist in creative processes with 15 years of experience in marketing. The workshop Design Thinking, is about the process behind coming up with ideas. The workshop intends to teach attendees about the techniques of brainstorming and problem solving. More information.

Day 1 and 2 (April 25-26)
A 2 day long workshop will take place called Brother for change. The workshop is organised by Germán White. He is very experienced in the advertising world. The workshop is a competition where groups of 5 will try to solve a social problem for a non-profit organisation. For more info check out this file.

Day 3 (April 27)
8:00 to 10:30: Creative mornings
10:30 to 11:15: Raúl Correa: Design rapport
11:15 to 12:00: What is a Behance Portfolio Review
1:30 to 4:30: PORTFOLIO REVIEW
1:30 to 4:30: Masterclasses
7:00 to 10:00: Redesign conference

Day 4 (April 28)
Closing Party - French Alliance
WebXpertos and Visualistmo
Design is what brings colour to the world, more concrete; we understand that both marketing and web development seamlessly go's together with design. Because WebXpertos cares about design, art and these type of initiatives, we have sponsored, and developed the website of visualistmo.

WebXpertos will be attending Visualistmo on April 27. If you're visiting the event, please stop by our stand. After providing designers and visitors with some well-deserved coffee, we will be explaining our newest partner program especially built for designers. With this initiative we want to encourage designers to become part of the WebXpertos family and create a mutual exciting, and productive partnership. With the partner program for designers we help designers to expand their services towards their clients. Interested about learning more about the partner program for designers and its perks?
So make a note in your agenda, and we will see you on april 27!