Unleash the Power: HubSpot Ecommerce Integration Has Arrived!
Written by
Martijn van Dooren
2 minutes reading time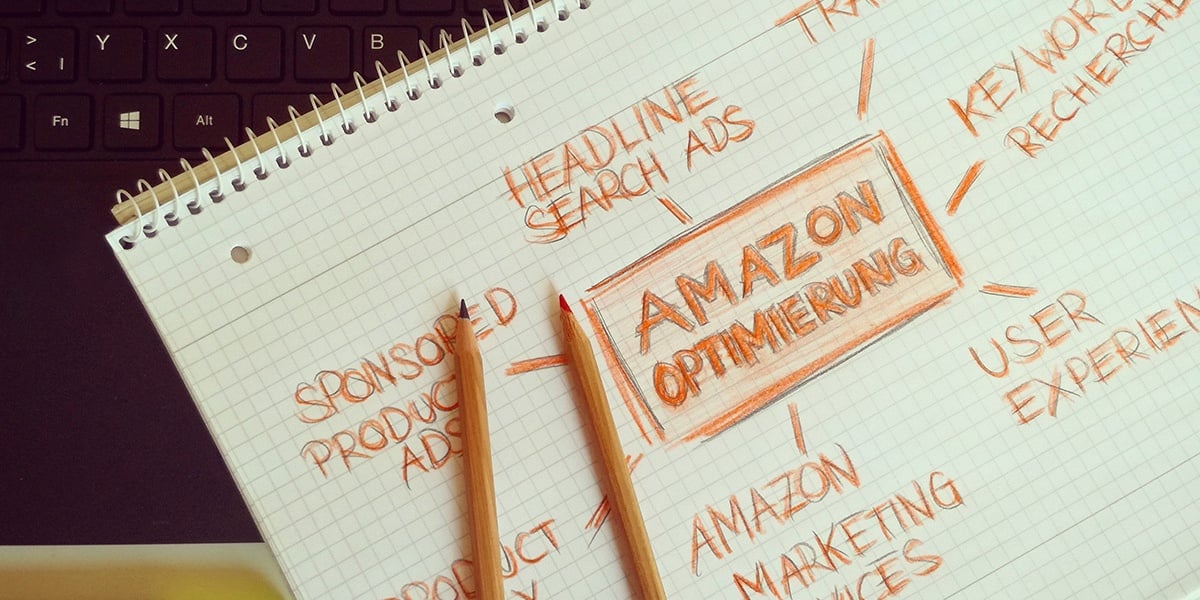 In the early days of spring 2018, I noticed something different in our HubSpot agency portal. A new feature in beta. Every time a new feature arrives, I get excited. But this time, excitement wouldn't even come close to describing my reaction.
Here's what I saw: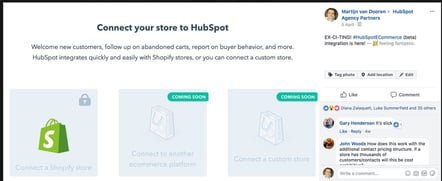 (Image: Connect your store to HubSpot HubSpot Agency Partner Facebook Group, April 2018).

So I went ahead, opened up our agency's Slack and DM'ed my team to deliver the awesome news: HubSpot + Ecommerce integration is coming and it's coming soon!
Why HubSpot + Ecommerce is a game changer
Let's face it, running an Ecommerce business can be a challenge. While platforms like Amazon, eBay, Flipkart and other online stores are a great opportunity for businesses to sell their merchandise online, your Ecommerce business might just be a little too dependent on those giants. You have to comply with their rules, you have to play their game. Maybe, just maybe, if you could build your own store without those restrictions, you could grow it faster and create a sustainable, long-term business that's not only profitable but also adds value to your customers.
That's why HubSpot + Ecommerce is a game changer. It gives you the opportunity to craft your own strategy and to play the game according to your rules. So how do you get started?
Meet Ecommerce Inbound Marketing. It's the key to long-term success.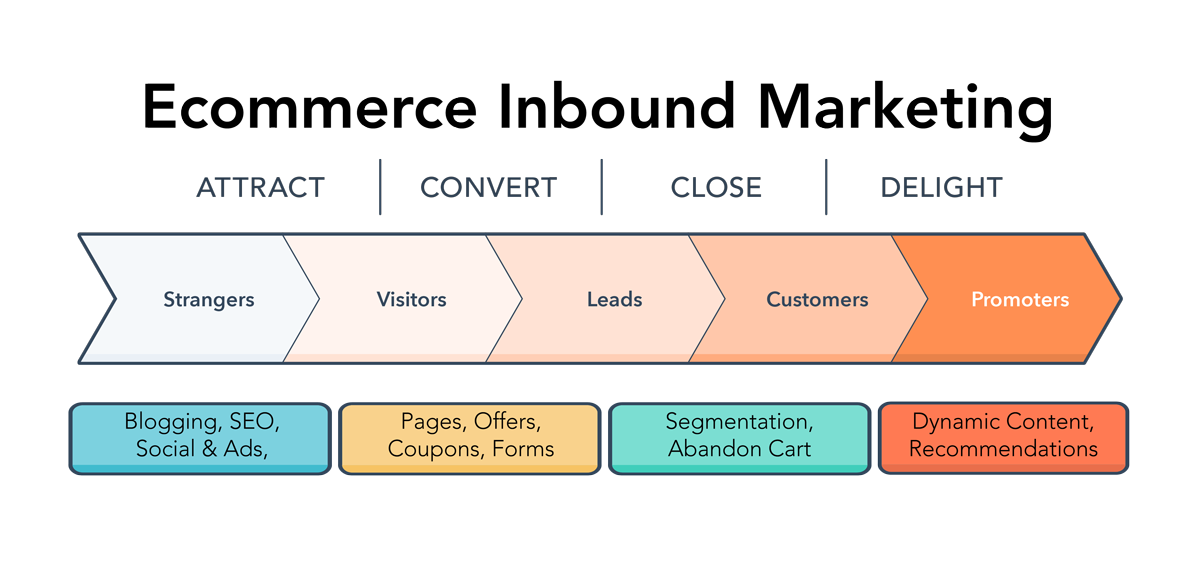 (Image: Ecommerce Inbound Marketing)

Already familiar with inbound marketing? Then the image above is pretty straightforward. Inbound marketing is a methodology that aims to create long-term results for your business. By creating an inbound marketing strategy, your business can differentiate itself from competitors, drive more traffic to your store, create a brand that people love and help you scale it up.


The Ecommerce Inbound Marketing fundamentals come down to:
Creating an experience: understanding your customer and focusing on their needs and desires.
Personalization: creating a voice that has a personal, human touch. Think buyer personas.
Branding: building your store's brand.
Conversion-focused: converting website traffic into sales.
Developing marketing campaigns: delivering personalized campaigns, automated with data.
Creating content: crafting compelling content around your store's merchandise. Think blogs, videos, mood boards/inspiration boards, social media grids.
Measuring results: measuring results with full funnel, Ecommerce reporting and making data-driven decisions.
Implementing tactics: creating Ecommerce tactics like abandoned cart nurturing.
HubSpot + Shopify. United.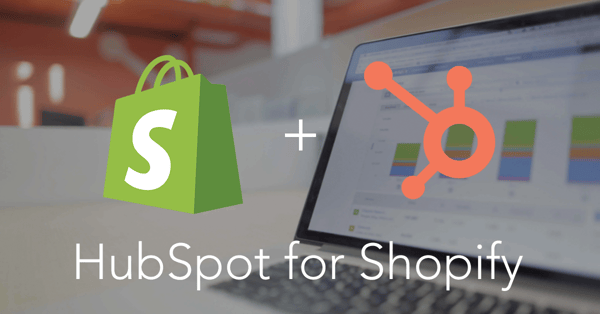 The first step towards the integration of Ecommerce with HubSpot is the native integration with Shopify.
Both were awarded as "Leader Spring 2018" on g2crowd.
Here's why HubSpot + Shopify is a match made in heaven:
HubSpot is the #1 marketing automation software (source: g2crowd, May 2018) in the world, and the only platform that provides a sophisticated, holistic, 360 approach to delivering inbound marketing.
Shopify is the best Ecommerce platform software (source: g2crowd, May 2018) on the market.
So there you have it, two leaders that complement each other and have nailed it with their robust platforms.
Getting started with HubSpot + Ecommerce
Whether you're an SMB or an Enterprise, this integration is an excellent opportunity to create real growth for your Ecommerce business and stand out from the crowd. It's an opportunity to get exposure and become independent from (or at least not completely rely upon) giants like Amazon to sell your merchandise.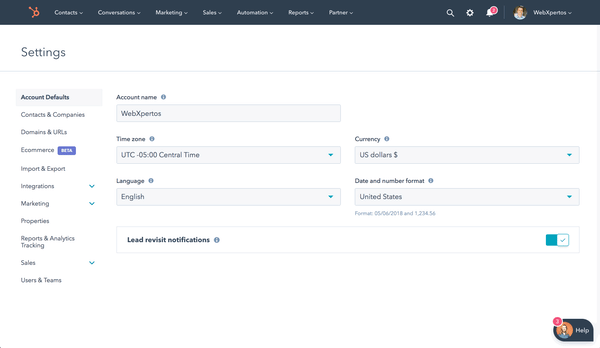 If you are a HubSpot and Shopify customer, you can head directly over to HubSpot > Settings > Ecommerce > Shopify and connect your store in a matter of minutes.
Also know that HubSpot is not limited to platforms like Shopify. Soon, you'll be able to connect custom Ecommerce integrations and solutions to HubSpot too, including stores built on Wordpress CMS.


It's time to share your stories. We'd love to hear your thoughts and reactions to the HubSpot Ecommerce integration. Cool or not so much?