This was INBOUND2018 - My Favorite Sessions + New at HubSpot [Single Read]
Written by
Martijn van Dooren
6 minutes reading time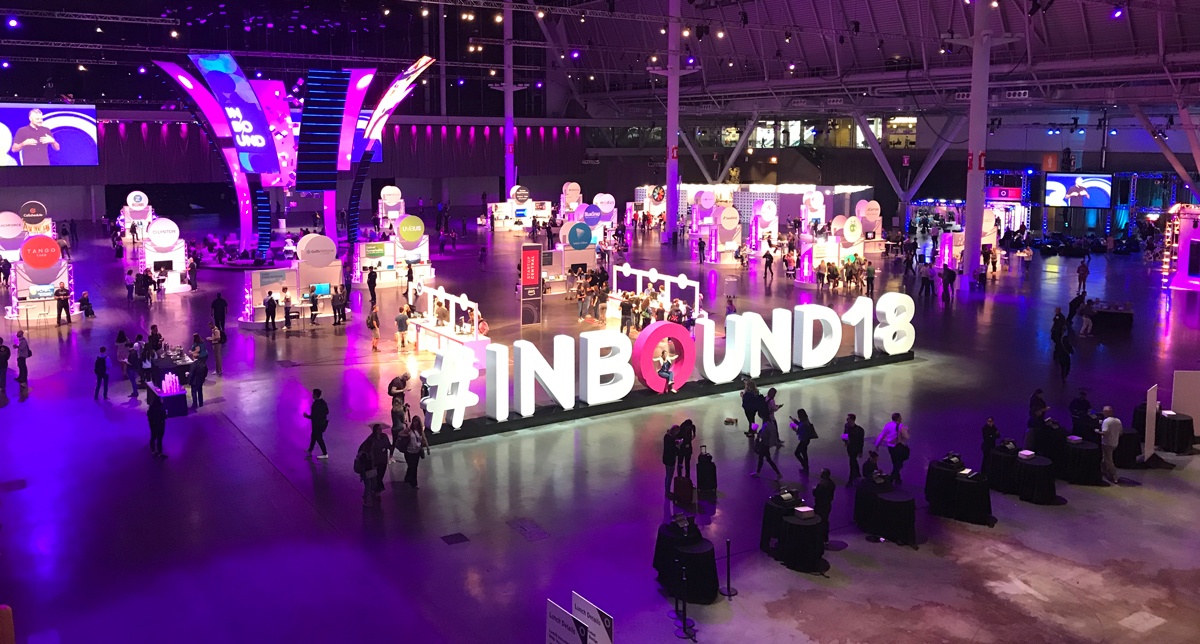 It's a wrap! During the INBOUND2018 annual event (the 9th in its series), a total of 330 sessions took place with speakers from all over the world. Moreover, there are some highlights of keynote speakers like Deepak Chopra (Founder of the Chopra Foundation) and Dharmesh Shah (Founder and CTO at HubSpot).

It is the fourth time I'm attending this event, and as a HubSpot evangelist, a true tech+marketing passionate and agency owner, a can't miss event. In this article, I'm sharing my highlights of the sessions and announcements.
(that's me, just landing in Panama after attending INBOUND2018 -- giving a brief intro to this article)
1. HubSpot Product Announcement - the stand-alone HubSpot CMS
First and foremost, HubSpot has announced the standalone version of the HubSpot content management system (CMS). This is a huge one, as this provides the opportunity to build a website without having a license for the HubSpot marketing, sales or services Hubs.
And a cheerful note: you can start building your website on the HubSpot CMS and the subscription starts only after you connect your website domain.
The HubSpot CMS has been designed for small-and-medium-sized businesses, and a cool fact is that almost 30,000 improvements have been made since the beginning of this year (which means the system is continuously evolving).
A link with more info on the HubSpot CMS can be found at the INBOUND Resources section at the end of this article.
Furthermore, HubSpot has shared that they will strengthen the relationship with developers. There will be improved documentation on HubL, a changeling for API improvements and much more.
At the end of this article, under the INBOUND Resources, I've shared some resources for developers.
I am foreseeing a great future for the HubSpot CMS, and can't be more excited about the HubSpot CMS announcements!
2. The Flywheel Framework - Say Ciao to the Marketing Funnel
The funnel — yes, that tool we all know in marketing and sales and have been using for the last decade or two — has now retired. It's time to welcome the Flywheel.
Here is Brian Halligan (CEO of HubSpot) enjoying the moment of revealing the flywheel for the first time.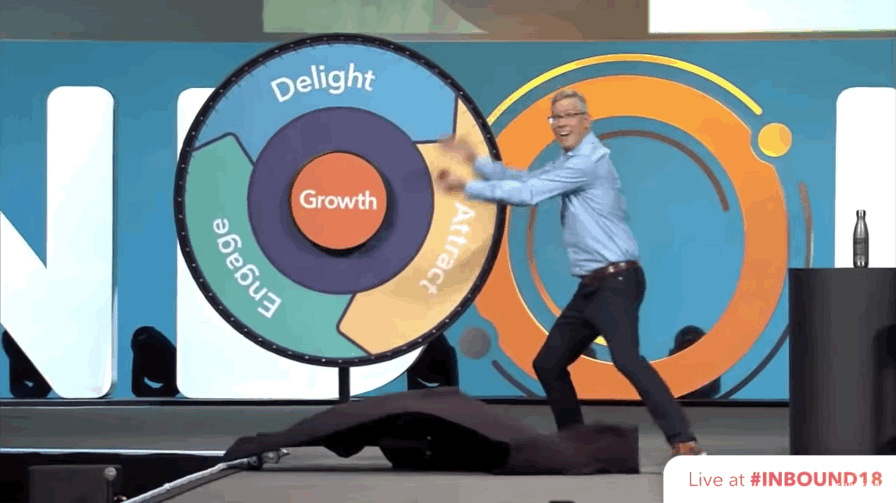 So what is the concept around HubSpot's flywheel?
The flywheel is a framework where the customer is in the center. And the goal is to stimulate growth. See, in these days our businesses rely a lot on how people experience our brand and are more likely to refer new business once they have a great experience. The flywheel consists of three stages:
Attract: the first time a prospect engages with your company. It's essential to provide value to this prospect before they become customers.
Engage: here's where the interaction with the prospect takes place. In this phase, we educate the prospect and help them in the best way possible so it becomes easy for them to make a purchase decision.
Delight: and once the prospect became a customer, there is a great opportunity to delight them by adding more value, thus experience, and have them refer people to your business.
There is a great read available about the flywheel. You can find this read by scrolling down to the "INBOUND Resources" section at the end of this article.
Let's give the flywheel an applause and welcome it to today's organizations!
3. How to Think Like a Journalist - And Create Better Brand Stories
In this session, by Melanie Deziel (Bio), a branded content consultant and speaker shares a framework to create better brand stories.

I find it a challenge to write compelling articles, and in particular, create stories. Stories that resonate and connect. With the TRUTH framework, this becomes slightly easier.
Below I'm sharing the examples for each part of this framework.
T = Teach: deep dives (like long-form content), profiles of employees and features of your products or services, "behind the scenes" story, and the history of your company.
R = Reputable sources: it is essential to refer back to reputable resources within your articles, such as academic sources, influencers, and third-party data. This helps to add credibility to a story.
U = Uniqueness: with millions of new content appearing on the internet each day, it becomes more important to create unique content. Think of first or only, the best/most/longest or biggest content, something different or surprising or simply write your journey towards the mission.
T = Tension: you have to get out of the comfort zone, be at the places where others don't want to be. Ask questions and participate in debates or local communities, to get others opinions.
H = Human Connection: and finally, the human part. Tie your story back to something "human" so it becomes more real and tangible.
Melanie has a Facebook community where she shares dozens of content on creating stories and connects with other like-minded story creators. You will find the link at the INBOUND Resources section at the end of this article.
4. How to Create Relevant Videos (That Your Customers Won't Skip) with Native Content
Frank Maguire (Bio) from Sharethrough's (Software for Advertisers), shares valuable information in regards to creating video content. This was one of my favorite sessions due to the numerous of data/analytics that was shared during the session.
I'm bullet-pointing the main takeaways below:
Learn from mobile-first creators. Text and Big Bold Words should be in every video.
You have to Grab Attention. Ask yourself: "What is your "thumb-stopping" hook?".
Keep it Short.
Mention your Brand in the First 5 Seconds, to maximize brand lift.
Get to the Point.
Lead with the Headline. Be very straightforward.
Add Text to Video. Captions improve the completion rate of watching a video by 29%.
Create Mobile Friendly Videos.
Besides, other noteworthy takeaways:
There is a lot of power that headlines have below the video. The headline should describe what's the video about in a concise matter.
Most of the mobile users have their sound off, unless at home.
Don't just write any headlines, write engaging headlines with context words that have been proven to command user attention.
Also, six out of 10 people do not read "beyond the headlines" when following the news.
At the end of this article under INBOUND Resources, you will find a useful tool from Sharethrough called the Headline Analyzer.
5. Add Three New (Sales) Opportunities to your Flywheel With Dan Tyre
This is a session featured at partner day (the day before the annual event starts). While in theory it's focused on HubSpot partners, there is some general advice/takeaways to share about this session. By the way, Dan Tyre (Bio) and David Weinhaus (Bio) are both professors at and sales experts at HubSpot.
Finding good fit leads. Why? Because it's not worth investing your time and resources in leads that are not a good fit. Where to find those good fit leads? Think of friends & family, references, closed lost opps (it doesn't hurt to re-engage with those, in fact, they might be interested in your products or services in a later stage), face to face networking events are still huge in terms of lead sourcing, and finally, social selling.
NPS referrals. Does your organization have an NPS system (net promoter score) in place? Benefit from the 8's, 9's and 10's to gain new business.
Pick up the phone and call. If you are re-connecting with a closed lost or older lead, ask three questions: 1. How are you doing (always be kind), 2. Do you remember our conversation and 3. Has anything changed since we talked? The best times to connect are Tuesdays and Wednesday, between 4 to 5:30 pm or in the early morning from 8:10 am to 8:50.
Have your playbooks by had. Know your "scripts" so you can take control of the conversation.
Don't sit. Stand. Being active helps you in the conversation.
Always be helpful.
Listen carefully and don't talk too much. By listening, you gain an understanding of your prospects needs and can provide value.
Do your research. Before taking on the call, research the person. Use social channels and Google.
Pro tip: at the start of a conversation, after you introduce yourself (who you are, what you do and for whom you work), pause for five seconds. Why? So the person on the line can process the info and respond.
If you are an agency owner and looking to improve your sales, then there is Bootcamp available by HubSpot. You will find the link to the Bootcamp under the INBOUND Resources at the end of this article.
6. Leader Listen, Followers Talk.
In this interactive session, Kit Pang (Bio), has thought the attendees some of the basics to communication, leadership and becoming a better listener. He shared a framework to improve conversations with people.
The framework is called "GEM".
G = Goals. Understand what the person wants to accomplish in a conversation.
E = Emotions. Feel their emotions.
M = Meet/exceed expectations. And meet their expectations.
You can use the following phrase to apply GEM: "When [a person] interacts with you, what is/are their goals, what is/are their emotions and what do they want to meet OR how to exceed his/their expectations".
Finally, some wise words from Kit.
Leaders are both listeners and talkers at the same time.
Your actions need to match your words.
Leaders need to listen strategically, so they become time efficient.
Listen to yourself as well, to understand what is important to you.
At the end of this article under INBOUND Resources, you will find a link to a TedTalk from Kit Pang.
Final Words + Resources
There is so much more covered during this event, such as the announcement of HubSpot becoming a platform, meaning it evolves from a suite currently covering marketing, sales, and services into a platform that has integration partners, the ability to empower hundreds of external tools and apps. As well as the announcement of HubSpot Video, powered by Vidyard. In the end, HubSpot's commitment is to add value and growth to each customer.
If you haven't had the opportunity yet to attend INBOUND, now is your chance. Mark your agenda and block Sept 03 to 06, 2019 to attend INBOUND2019 (link).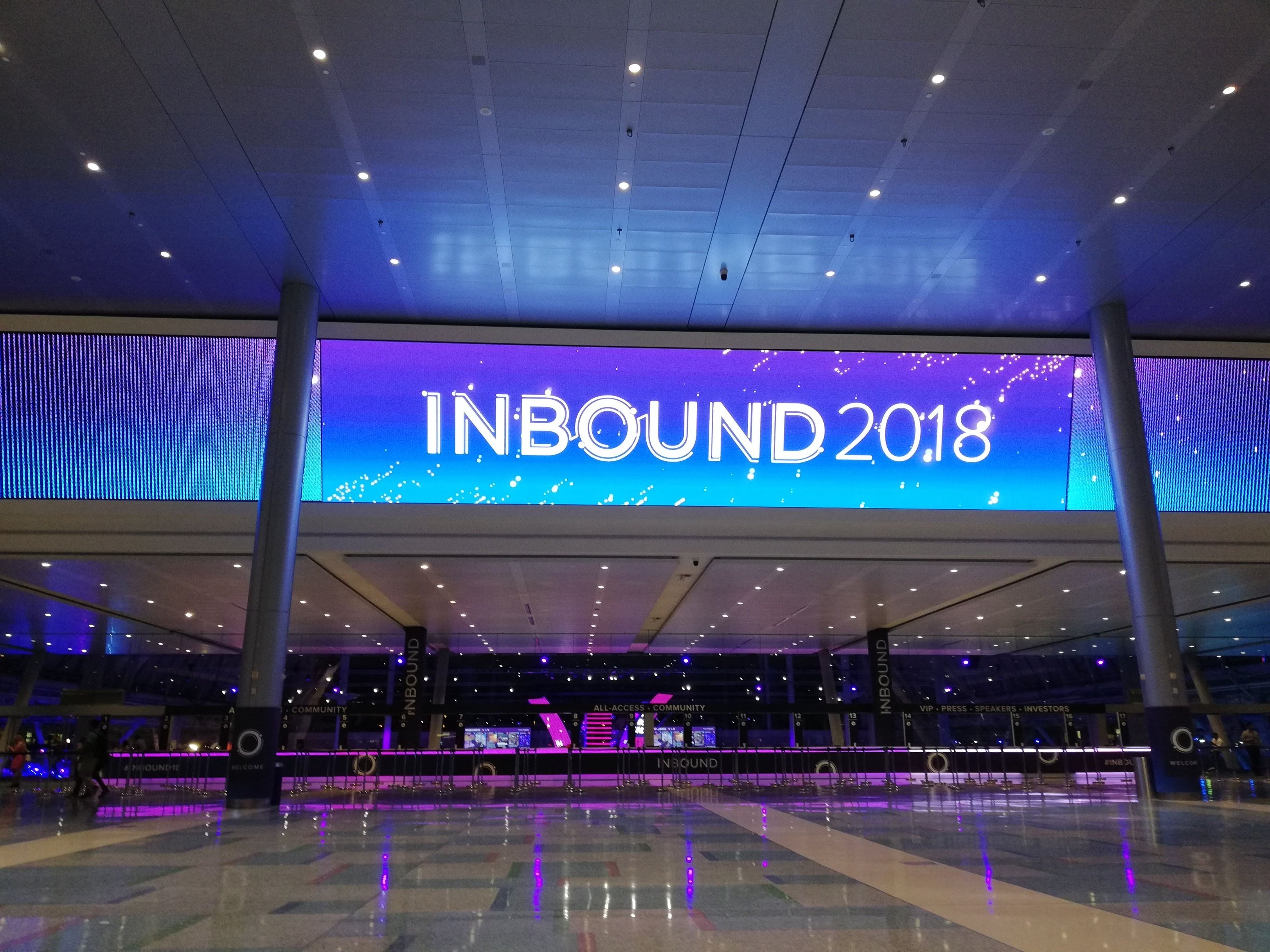 INBOUND Resources
Ah — Meet our Growth Marketers at WX.Agency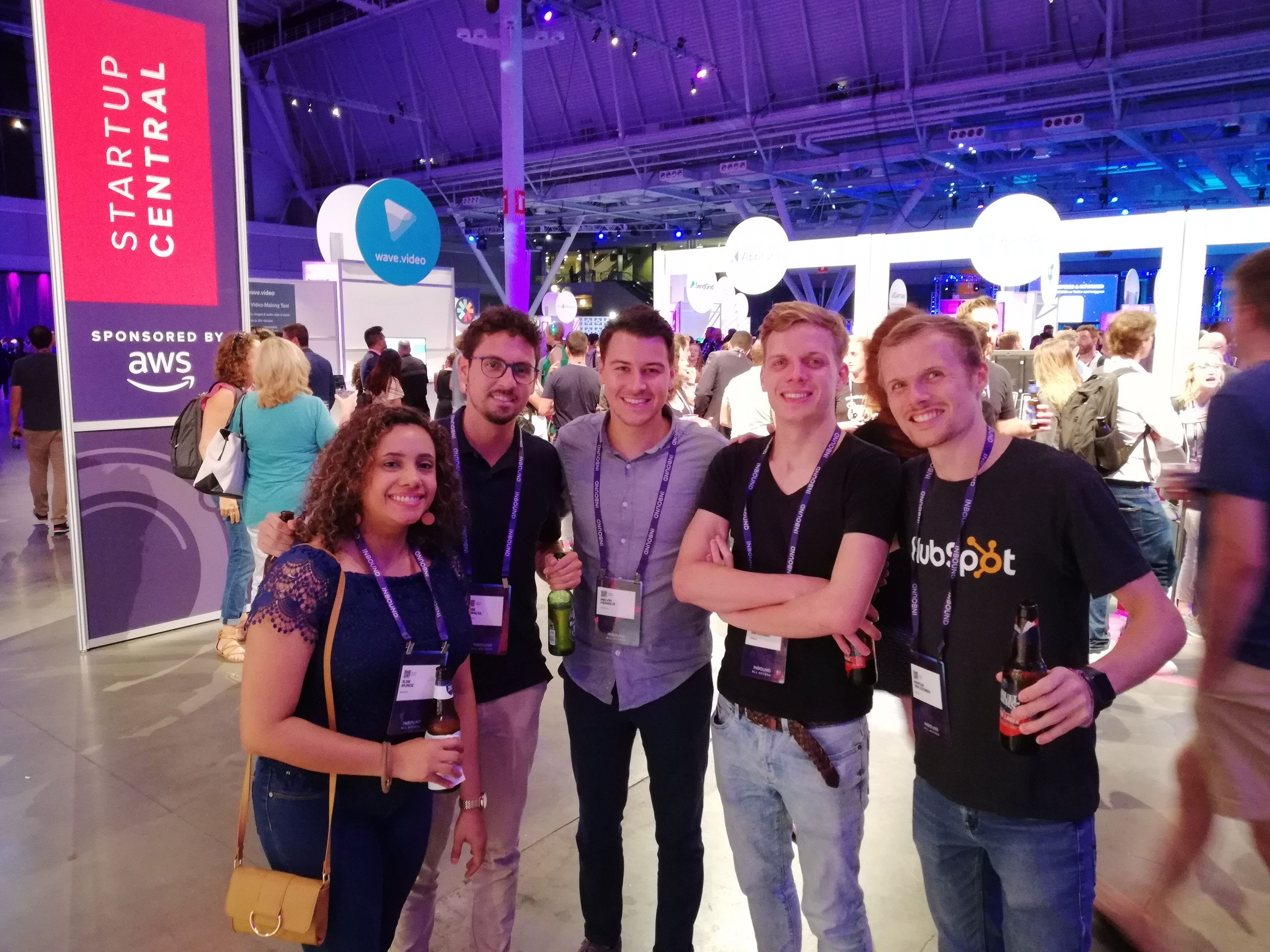 I couldn't resist to also post a photo from our team. So here you go, from left to right Elsie Munoz (Bio), Jose Peralta (Bio), Melvin Heinsius (Bio), Sjoerd van Dooren (Bio) and at the far right Martijn van Dooren (Me).
With love and passion,
Martijn van Dooren
Your Growth Tech + Marketing Consultant
Related Stories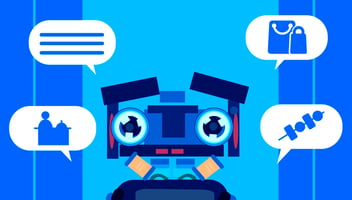 Since the app age is over and you no longer need to fret over developing an app for your business,...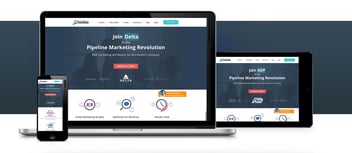 HubSpot, the all-in-one marketing automation and sales software tool, is a great choice for...