The Strategy For an Optimized Website Redesign Process
Written by
Melvin Heinsius
3 minutes reading time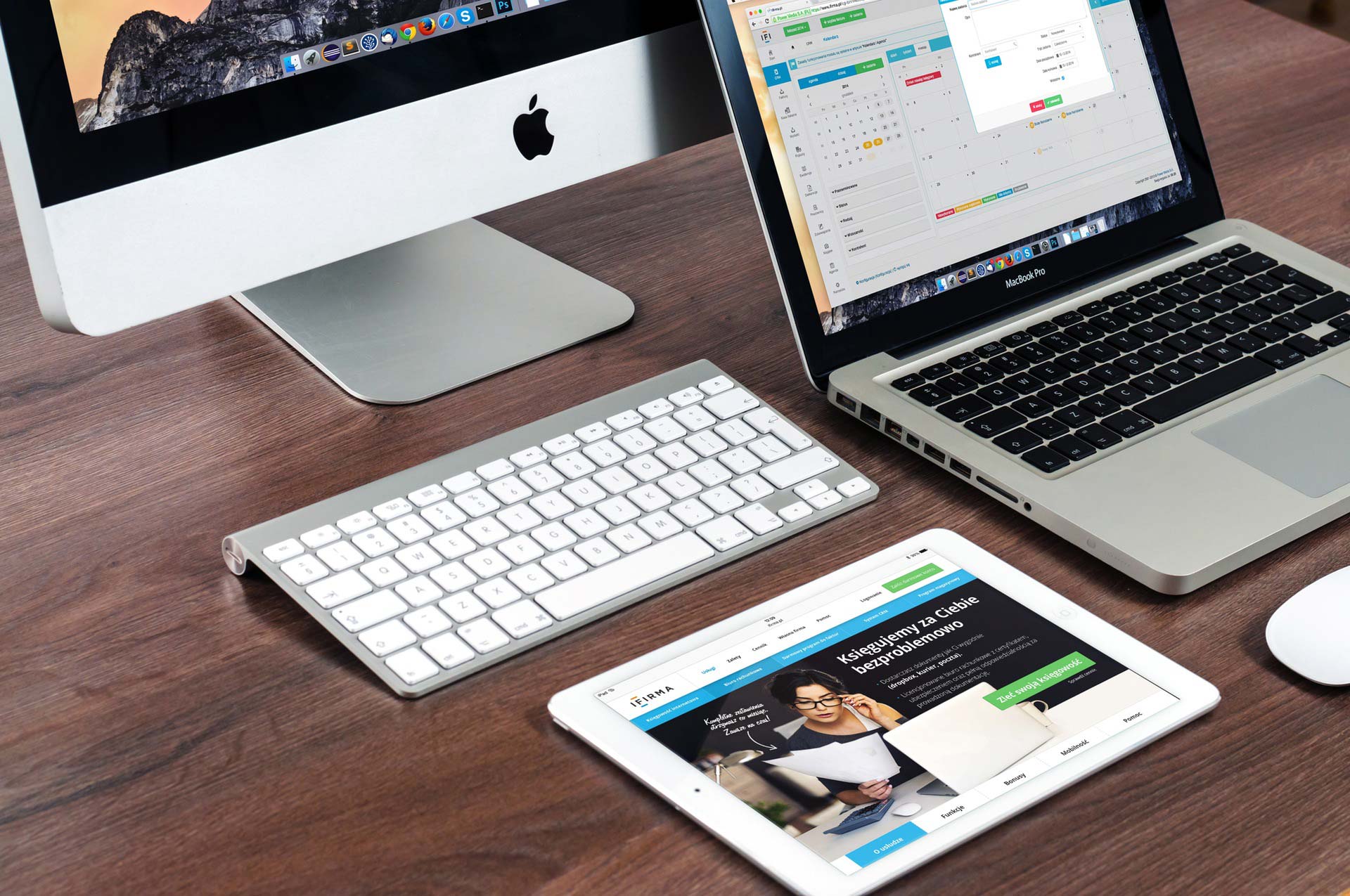 Redesigning your website is not a trivial task. If you're not sure whether your website needs a redesign, read our previous article, where we talk about 5 telling signs that your website is ready for a redesign.
Even if the website doesn't seem to be outdated at first glance, we see many reasons for companies to take the plunge to redesign. You might recognize one of these signs:
The number of conversions on your website is very low

You want to improve your content management options

Your website isn't performing up to your standards

A fresh design will give the impression that your business is growing

The need for new functionality such as social media integration, a blog, e-commerce, contact forms etc.
Once you've made the decision to invest in redesign, a lot of questions will come up. Since we believe planning makes perfect, let's lay down five crucial steps that can help you achieve a smooth redesign process.


1. Discover your business and website needs
Start by taking a step back and looking at the big picture. Clearly state what you are trying to achieve with the new design. Exploration and discovery is often the most overlooked step of the process, but it's arguably the most important. Take a look at your current website and ask yourself:
What's working right now, and what is not?

Which new features would be essential for my business?

What's even possible in web design these days?

Where, how, when, and why do our target audiences consume information?
While in discovery mode, take a closer look at your users, or buyer personas if you created them (we highly suggest you do!). Buyer personas will help you understand who your clients are, what they're looking for, and how they consume information online.


2. Define your goals
When you've explored and discovered what's possible for your website, you'll be ready to set your goals. This will make the actual development and design a lot easier. If your business goals are already clearly defined, ask yourself how they would align to the website redesign. Add to that the goals, initiatives, or strategies on the horizon that will affect the use of the website.
Examples of goals can be conversion rate optimization, generating more leads, strengthening relationships with clients, or ease of finding your business locally.
Let's say your website's main goal is to improve conversion rates. With the tools available to measure and improve conversions, a great redesign will help you'll see incredible jumps in conversion rates.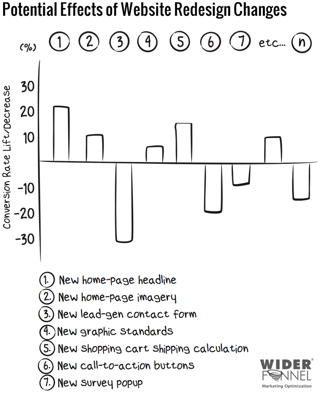 3. Find the best solution
Traditional website design is the classic way of approaching website redesign. It has a bunch of positives going for it, but can bring along some difficulties too:
It takes 3 - 5 months on average to complete the redesign

Not prepared for any changes in direction

Launch and done: there's no assessment and results are not being tracked
Wouldn't it be better to track the positive (or negative) effect of each of the changes and implementations? You've got it! With the right team and tools like Hotjar, Optimizely and many more, you can improve your website where you see that it matters.
Beyond traditional web design, there's an alternative: growth-driven design. Growth-driven design is based on the agile methodology used in software development. You might also have read about it in the bestselling The Lean Startup by Eric Ries.
So, how does growth-driven driven design compare to traditional web design?
Growth-driven design:
Uses a quick launching and continuous improvement process over a set period of time

Is based on analyzing insights from data, to make informed decision and changes

Boosts conversion rates via testing and optimization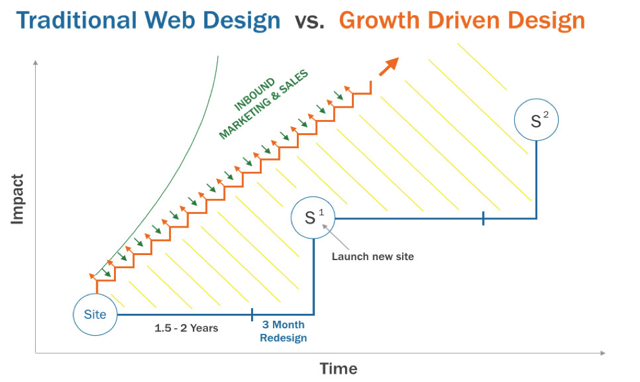 4. Development and design
Now that you have your needs, goals and preferred solution in place, the actual redesign can start. Assuming you're not the DIY type, there are basically two options you have to get your redesign up and going:
Do I hire an agency or a freelancer?
The obvious difference is choosing whether to work with a team or a single individual. Ask yourself, what is the scope of my project, can it even be handled by a single person?
The other distinctions between agencies and freelancers are:
Flexibility

Cost

Launch and post-launch support

Communication

Variations in expertise
That said, this shouldn't be a difficult decision to make if you have your needs and goals clearly stated.
5. Match your website and marketing efforts
Whatever solution or partner you choose for your website's redesign, it's important to keep future marketing efforts in mind. To make it easy, let's make a distinction between inbound and outbound marketing.
Inbound marketing is all about letting the customer come to you. The idea is to create valuable content for your specific audience and build a long-term relationship from there. For it to be successful, inbound marketing requires a well-developed blog section and subscription forms to capture your visitors.
Outbound marketing is a model that requires a lot of marketing messages to be pushed out through various channels. Examples are advertising, cold calling, direct mail, and other more 'aggressive' techniques that interrupt people as they go about their everyday lives. This means that the web design's main focus should be on great landing pages.
This infographic lays out all the differences between inbound and outbound marketing nicely.

I hope this provides some clarity and peace of mind for your website redesign process. When you reach out to a potential partner for your website's redesign, make sure they understand your needs and goals. Ask if they are familiar with website conversion optimization or growth-driven design. These are indicators you're going to work with an innovative team and will get the most out of your new website.