The 7 Best Productivity Tools for Your Marketing Team in 2023
Written by
Teresa Scavotto
4 minutes reading time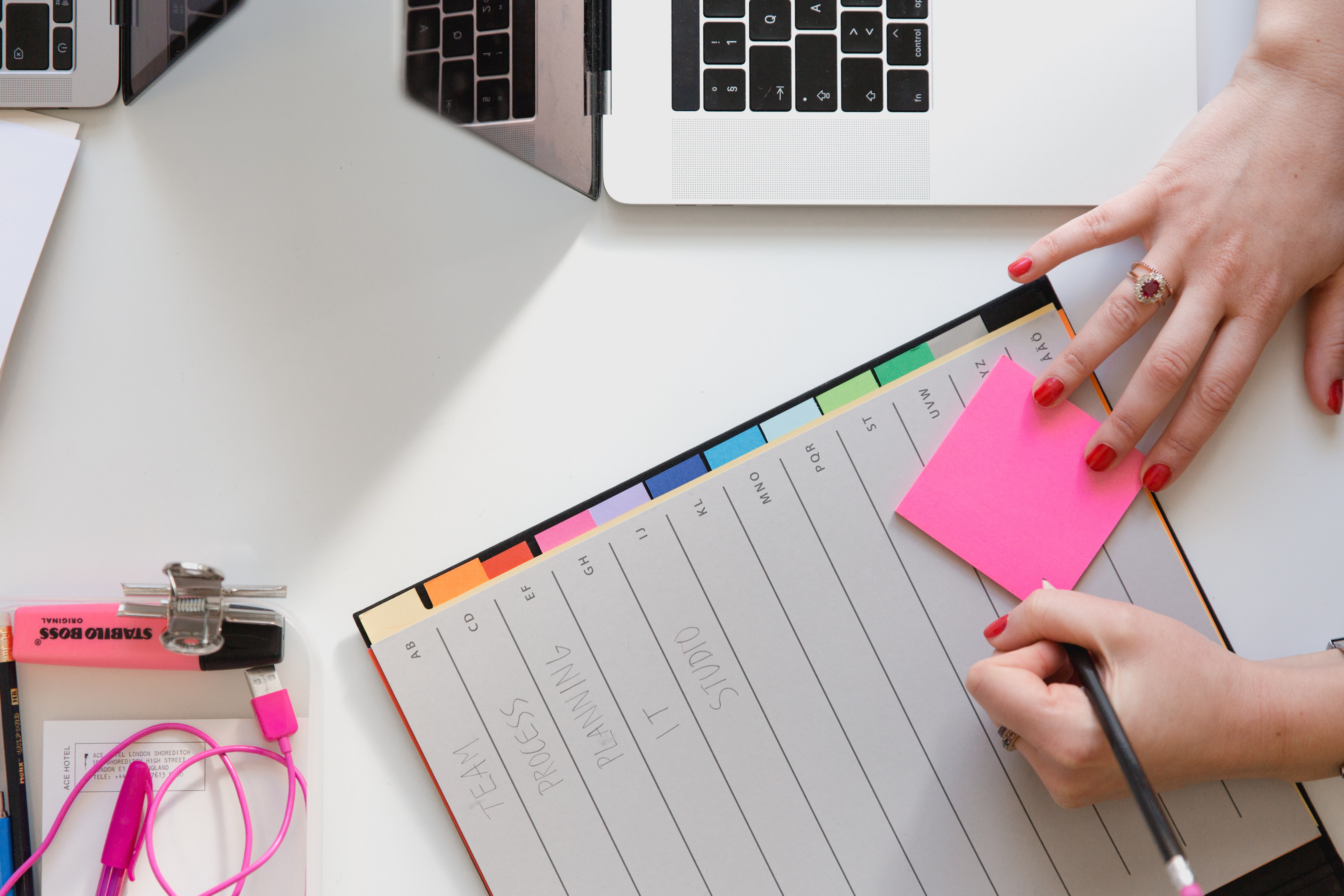 As a marketer in today's fast-paced environment, it is crucial to have access to the appropriate tools to effectively manage your responsibilities. A comprehensive and well-structured plan not only helps to keep teams focused on productive tasks, but it is also essential for efficiently utilising limited time and resources.
The tasks required to perform your job, such as conference calls, Slack communication, Excel spreadsheets, and CRM systems, can be overwhelming for even the most organised minds.
That's why we've pulled together some of our favorite time-saving tools that will help you and your team work more efficiently and get more done in the future. If these aren't on your radar yet, you'll definitely want to take a look.
---

#1: Monday.com for project management and team collaboration
Monday.com is built especially for teams and offers everything from task management to project planning; it has integrations with tools like Google Drive and Trello so that you can seamlessly share information across platforms; and it even integrates with Slack so that you can have real-time notifications about what's happening on your team. Monday's platform makes it simple to track and manage campaigns, events, content, product launches, creative requests, and more.
So if you've been feeling overwhelmed by all the moving parts of marketing—or if there are just too many things happening at once—then we encourage you to try out Monday.
#2: Spark Email for streamlined communication and organization
Our marketers continue to rely on Spark Email in 2023 due to its efficient organisation of all emails into one categorised inbox. This allows our team to easily prioritise and achieve our broader goals.
In addition, Spark Email allows you to effortlessly connect with your colleagues by creating chat rooms for each project or topic. If your team is using Gmail or Google+, you can even see notifications from these rooms in your main inbox, which makes communicating super convenient—you don't have to switch between tabs or navigate away from your current task at hand.
Spark is an excellent tool for managing your content and ensuring that it is always available. It also integrates seamlessly with Google Drive, allowing you to save documents to a specific folder and be notified whenever new content is posted. You'll never have to be concerned about losing an important reference document again.
#3: Google Workspace for seamless document collaboration and creation
Google Workspace is a great productivity tool for marketing teams. It has all the features and benefits you need to keep your team organised and on track, including tools for:
Document sharing
Project management
Task management
Video-conferencing
No more emailing back-and-forth with multiple versions of files or constantly having to update someone on what you're working on. Because of the platform's large user base, there are many templates available to help with document and spreadsheet creation.
#4: Slack for real-time communication and file sharing
Slack, a popular chat program for teams, began as a revolutionary communication tool for companies. It has since evolved to improve personal productivity as well. As a marketing tool, Slack excels in real-time communication, file and link sharing, and integration with other tools.
For example, you can add Google Analytics, Google Ads, and Google Search Console to your Slack dashboard with the Google Analytics Slack app. That will allow you to see the data you want in a single place.
Integrating your favorite project management software in Slack could be a simple and effective way to keep your team on the same page in one place. With the HubSpot for Slack app, you don't have to switch between different apps to get HubSpot tasks, notifications, and slack commands.
#5: RescueTime for time tracking and productivity analysis
RescueTime is a time management app that tracks how you spend your time so you can see how focused you and your team are throughout the day. So if you're a marketer like us, it's easy to get sucked into data analysis, social media monitoring, and everything in between. What should I share? How do I make my content more viral? Why am I not getting enough website traffic? RescueTime helps you answer all these questions by giving actionable insights on where your time is going.
Now, don't get us wrong: we love data. We live for data (yes, we are those people). But sometimes, when we get so caught up in analysing numbers and mining for insights, we forget about the real reason why we do marketing: to help people solve their problems. This is why RescueTime is one of our favorite tools—it helps us stay focused on our customers instead of getting lost in the weeds of metrics and data.
#6: Publer.io for social media scheduling and analytics
Publer.io is an all-in-one social media and content marketing scheduling tool that can be used to give your marketing team a boost. With a single dashboard, creators can schedule social media posts and analyse their performance in one place, saving time that would otherwise be spent hopping between different tools for each task. It also provides analytics for a better understanding of how social media is being used as an asset for your marketing strategy, so you can maximise results from the platform.
The app's intuitive interface enables users to create new posts and schedule them for any time within the next seven days, including optimal times for each specific network. Posts can then be added to batches of up to 25 posts to schedule them all at once, which saves time and effort when preparing multiple items for your social media updates.
#7: Loom for video communication and screen recording
Loom streamlines communication with remote team members through video chat and screen recording, saving time and improving collaboration. Its on-page video editing and asynchronous meeting capabilities, allow team members to access and edit videos at their own convenience. It also has password functionality for added security. With seamless integration with tools like Google Drive and Trello, Loom simplifies the communication process for your team. This can be especially useful for onboarding new employees, training on specific tasks or procedures, or providing updates on changes to processes or systems.
In addition, the tracking feature allows managers or trainers to keep track of who has viewed the videos and ensure that everyone is on the same page. This can aid in compliance by keeping track of who has received the necessary training. It can also save time by reducing the number of follow-up calls or meetings required to ensure that everyone has reviewed the information.