Starting with the HubSpot CMS: Template, Custom Design or Migration?
Written by
Martijn van Dooren
2 minutes reading time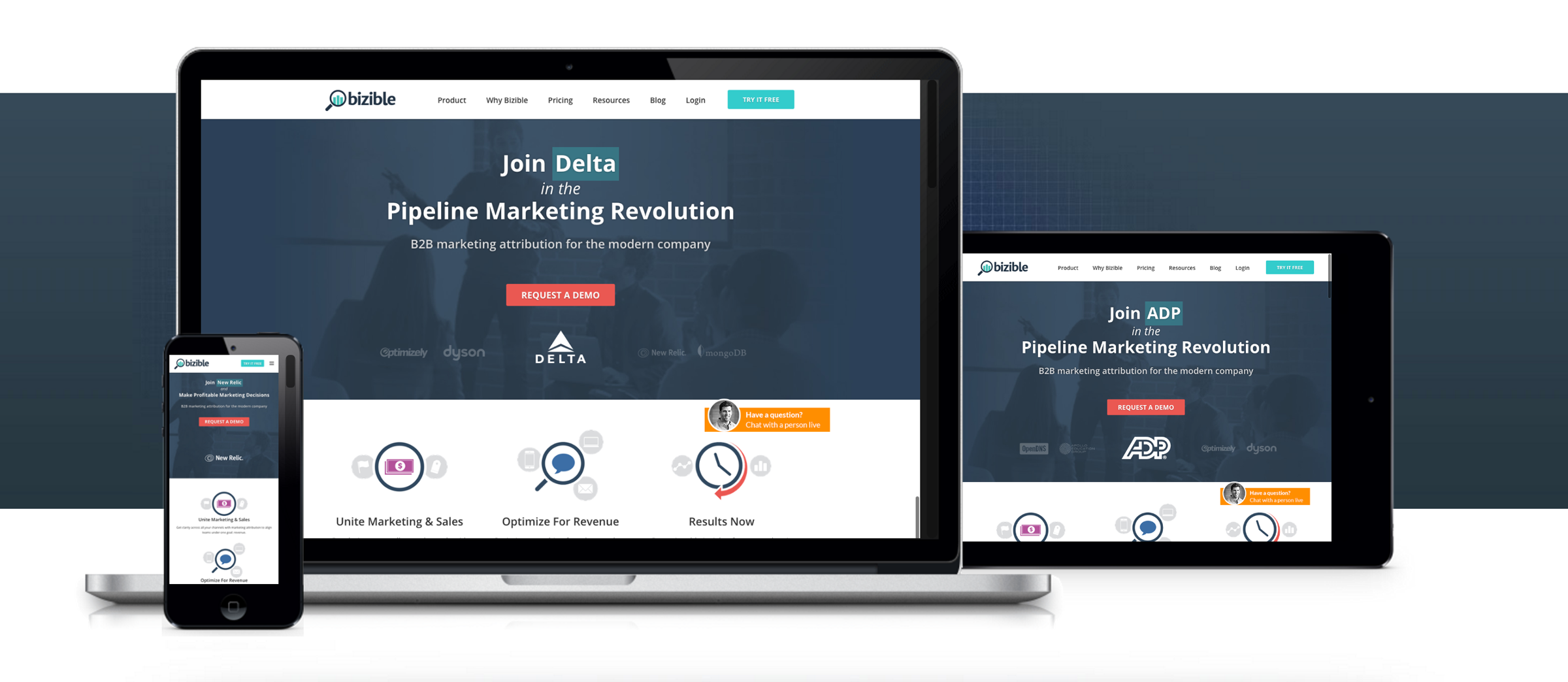 HubSpot, the all-in-one marketing automation and sales software tool, is a great choice for businesses that wants to grow. Their Website Add-On also receives it's recognition because of a motivated team at HubSpot implementing new features at a fast pace and the recent improvements to the user interface. The CMS now ranks higher than the Wordpress content management system (source: G2 Crowd Grid, October 2016).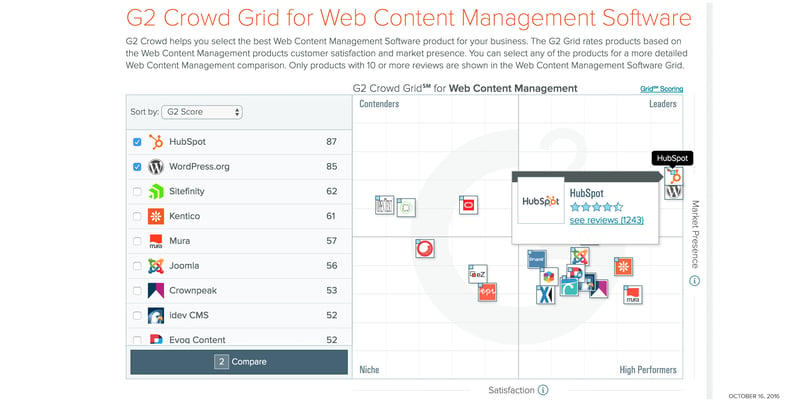 What is the HubSpot CMS?
The CMS or content optimization system is the content management platform developed by HubSpot. This system allows clients and partners of HubSpot to manage their complete website in a single place while benefiting at the same time from the other tools that HubSpot has to offer. To start with the CMS, you will need to purchase the HubSpot Website Add-On (click to open).
When you are a HubSpot client or partner and decided that the Website Add-On is the right addition to your company's assets, the question arise: what works best for my business: a HubSpot Template Pack, a Custom Design or Migration? In this post, we will look at these options.
1.
A HubSpot Template Pack
The often most affordable and fastest option would the choosing a template pack. These packs often cover tens of templates for the creation of landing pages, email templates, and website pages. This option seems to be the first choice for businesses that do not have a website and or a web design yet. This option also suits the businesses that are ready to switch their current web design. Complete packages start at a rate of $500 and go up to $1,500, and you can get started today by visiting the marketplace (click to open) and purchase the package you like. It will be added directly to your HubSpot portal, ready to be customized to your needs.
2.
A Custom HubSpot Web Design
A custom HubSpot Design is a suitable option if you prefer to have customized web design, those that suit your needs. Businesses that are ready to invest in a custom design expect the payoff to come later. After all, by contracting the right agency for a custom HubSpot web design, you will be assured that the design is in line with your needs, user-friendly, focuses on conversion and most importantly unique. This agency will also be your point of contact when in the needs of support after the website has been designed and developed on the HubSpot CMS. A right place to start would be the HubSpot Certified Design Partner directory.
3.
Migration from another content management system to HubSpot CMS
Joomla, Drupal, Wordpress, those content management systems including other ones available on the market, can be migrated to the HubSpot CMS. This is a great option in case you already have your website running on any of those CMS. You can check directly with a HubSpot Channel Consultant, to see if your website is eligible for migration. And in case it's not, you can contact a HubSpot Certified Design Partner to do the migration for you.
4.
And the bonus - From a static HTML site to the HubSpot CMS
If you already have a website with a stunning design in place, but not supported by a content management system, then you can consider talking to a HubSpot Certified Design Partner to develop your current site on the HubSpot CMS.
The next steps for your business
In summary, there are four options to choose from:
Purchase a HubSpot template pack

Get a custom web design for your HubSpot website

Migrate from another content management system to HubSpot

Develop a website on HubSpot from your existing HTML website.

Do you see one or two options that would work best for your business? What other questions do you have to make a decision? Join the conversation by commenting below this post.