Introducing TalantOn Template Pack for HubSpot
Written by
WX Digital Agency
2 minutes reading time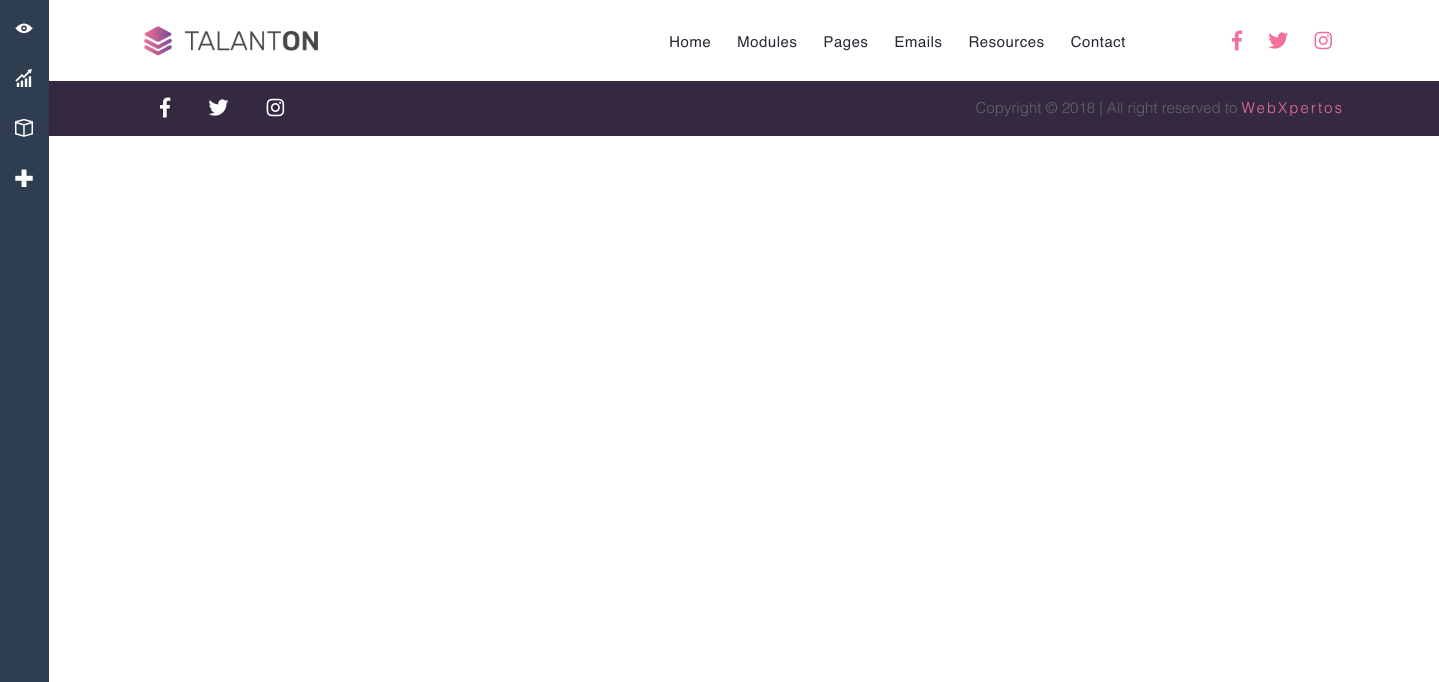 The new HubSpot Module Marketplace (read more here) will have a significant impact on the capabilities and the future of building websites on the HubSpot CMS, including website pages, landing pages, emails and a bevy of others.
We are continually seeking to improve your user experience with new and innovative templates for any level of HubSpot CMS user. Thanks to TalantOn, our template portfolio will now be switching to a module-based drag & drop interface, and the Marketer will be able to implement modules into the website- and landing pages, without the usage of the HubSpot Design Manager.
What's next?
We have heard your thoughts and concerns. Building or customizing your website can give anyone a headache if you don't have the proper in-house resources to handle the skill or workload. Who doesn't want to create their brand new website in a fast and easy manner, without depending on a developer for every small change?
"We want to introduce to you: TalantOn."
TalantOn is a fast & easy to use template especially built for the HubSpot CMS. The TalantOn template contains a full drag and drop interface, which means you can literally create your website like lego.
It's not rocket science, but it will do wonders for your time, budget, and quality of overall user experience. Here's how.
The focus for TalantOn is simple: user experience. Building an easy to use and well-designed template is crucial for both the Marketer and the average the website visitor. The template contains over 50 different unique modules that can be dragged and dropped into any website without using the design manager. Decide what you want to show on your page, pick your modules and easily adjust element- and background colors within the module itself.
No code knowledge needed? Yes, really!
That's right, we guarantee you that TalantOn is a template which needs zero coding. You and your team won't need to have any HTML, CSS, or Javascript knowledge thanks to these customizable modules. Every module comes with a stand-alone color picker! Easily change background and element colors throughout your website.
TalantOn Features
When it comes to features, TalantOn has a wide variety of modules and functions that are easy to implement, and understand. The template has been developed with close collaboration between our Marketing, Development, and Design executives to be "inbound proof." The template contains headers, galleries, accordions, sliders, timers, videos, call-to-actions, forms, maps, testimonials, and so much more. View all features on the TalantOn live documentation.
Easy to use documentation
To make the building process of your website even easier, we have developed an active module directory in which you can efficiently collect your desired modules. Just copy the module name, open your HubSpot website page, search and select the module, and you are ready to customize! Collect your modules via the TalantOn Module Directory.

We also have a showcase of the pre-developed TalantOn pages that we've built to make this process smoother. View and determine which website pages suit your company, then select them within your HubSpot portal. You can also purchase this per single page. You will, however, also only receive the modules that are pre-developed on that page.


Also, both Video and PDF tutorials are available for the TalantOn template. View the resource overview here.
Experience TalantOn in the live demo
As always, you are able to experience our template in the live demo.
Take a sneak peek of our upcoming template for the HubSpot Marketplace here.