How to make your Landing & Thank you pages more effective?
Written by
WX Digital Agency
2 minutes reading time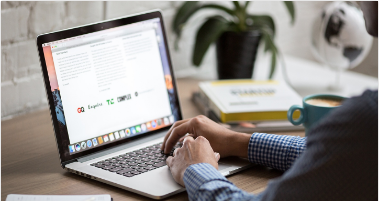 Your landing and thank you pages aren't converting enough leads? Well don't worry because you're at the right place here. There are many ways to make your landing and thank you pages more effective. Here we will share some of our best tips, to make them more effective.
Landing pages:
1. Write a clear action oriented title
It's very important to tell your visitors what they will receive and how they will receive it.
Remember that no one will fill in their information without knowing what they'll receive in return. To improve the title and make it more unique, you can also try asking a question instead of a standard title. When people see a question they often automatically want to answer it in their head. You can find a research about that here.
2. Delete the navigation menu and other links from the landing page
It's very important that your visitors won't get distracted from the landing page, because it's essential that they will fill out the form to convert then into leads. HubSpot did a research to see if landing pages without a navigation menu have a higher conversion rate. According to the results that's correct. They have done 5 experiments and all of them prove that this statement is correct.
3. Use relevant images
Using the right images at the right time can be a major advantage when converting leads. Image can be used for many different reasons:
To showcase the product or service you provide, this way the visitor knows what he's signing up for.
To gain trust. If the visitors, who are behind their screen and haven't seen nothing of your company, see a real person, the chance will be higher they will trust their money or information with you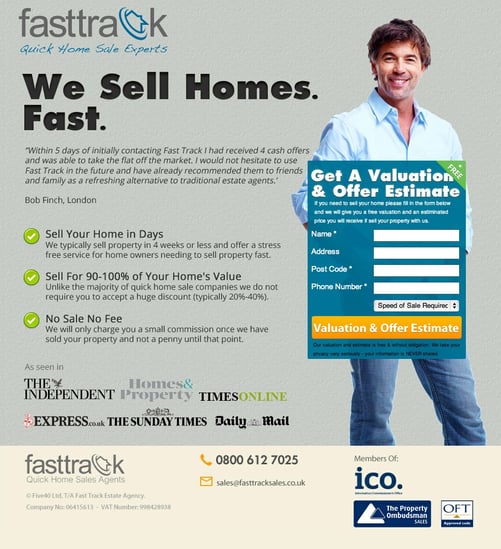 Thank you pages:
1, Place Social Sharing buttons
Place Social Sharing buttons, so that the newly converted leads can share the offer they signed up to. This way you can get an even higher conversion ratio because when someone close to you gives you advice or offers you something, you will be more likely to take the advice or the offer.
2. Displays the navigation menu
If you use landing pages, it is important to remove the navigation menu because visitors have to concentrate on the form. If you use thank you pages it is better to display the navigation menu so that lead can discover more of your website and your company. You should give them the opportunity to stay on your website and look at what the company has to offer. The thank you page stage is also the perfect stage to propose additional content.
3. Explain what will happen next
In addition to thanking the leads, you must inform them about what will happen next. This phase is often overlooked. You should not say: 'We will come back to you soon''. During this part you have to be clear. Instead you can say: 'In less than 24 hours we will send you the downloadable guide through by email'
These are some great tips to make your landing and thank you pages more effective. But wait! Because there's one more tip and that could be the most important one. It is critical to evaluate your landing page and thank you pages. This can be done with the help of an A/B test. People use A/B test, to do random experiments with two variants. At the end of the test you can see which variant scored higher.
I hope I helped you with this information, so you can start generating more leads. If you still have questions do not hesitate to comment below.