How to Choose the Right Social Media Channel for Your Business
Written by
Melvin Heinsius
3 minutes reading time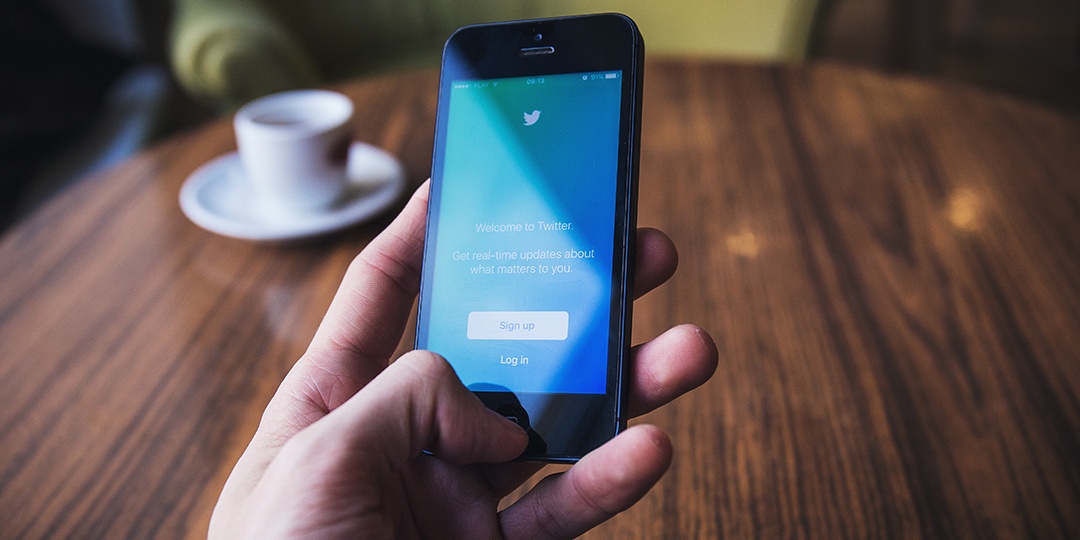 Does your business need a Snapchat account? Should you be active on Twitter? New social channels are on the rise and it seems like all channels keep expanding with new features every day. Certainly, you're personally active on all the big social channels, but the use of social media for your business is a different story. When you want to use several social media channels as an online marketing tool, you will quickly find that it takes quite some time to consistently share content.
Let's first take a look at the biggest networks and their user bases.
Facebook is the clear winner in monthly active users. Although size matters in choosing the right network, there are three important questions you should ask yourself before committing to a network:
Who is your audience?

Where can your audience be found?

How does your audience like to consume content?
If you don't have direct answers to the questions above, you could look at what your competitors are doing and learn from their efforts. Another tip is to do a search for keywords that match your product or service and analyze the results --see what users are talking about. More about that later. If you want to learn more about the demographics for each network, we recommend this article from Sproutsocial (English).

We selected some of the largest networks to take a more detailed look in how it could support your type of business.
Facebook
No introduction needed, Facebook is the social giant where you can find all your siblings (no matter what age), and probably even your parents. The huge user base and high number of active users -nearly half of all Facebook users are active each day- makes it a good starting point for your business.
Each Facebook user is connected to an average of 80 pages, groups, or events and this is a smart opportunity for your marketing efforts.
The first thing is to create a Facebook page for brands and companies --using a personal profile as a business presence is frowned upon. After you have established your page, you need to come up with a posting plan or publishing calendar that will best suit your target audience. Research what works best for your brand: photos or text posts? a formal tone or a friendly and conversational one? The answers to these questions will form the key to success.
Twitter
Twitter isn't as much a lead generation platform as much as it is a brand loyalty platform. Research shows that 85% of Twitter users "feel more connected" to a business after they follow them on Twitter.
An important thing to consider is that the average lifespan of a tweet is extremely short, so you need to be able to post quite frequently. When you do so, you'll increase the chance your business appears in your followers news feed.
Twitter offers business owners the ability to search for keywords that are related to them and track people's conversations. This is extremely valuable, because it means insights into the way your audience interacts with similar business and allows you to improve the content of your tweets.
Instagram
With Instagram, it's all photos and video. Instagram has a predominantly young audience in comparison with the broad audiences of Facebook and Twitter. Brands that use Instagram often draw major engagement by posting original and creative images. To help you get a sense of what the Instagram community is interested in, check out the list of most popular hashtags. Integrating hashtags in your posts is a big way to attract new followers. Another popular way of growing your follower base is liking and commenting on photos that your audience shares. Instagram Stories launched recently, and it provides you with a fun way to tell your brand's stories.
Other channels worthy of a quick mention are Snapchat and Pinterest. Both are
hot in the socialsphere and have their own opportunities. Snapchat is a fun visual messaging application, and is extremely popular with a young audience - mostly under the age 25. Big brands like Gatorade and Vans are taking the lead by using the art of storytelling to connect with their audience.
Pinterest is a social network dedicated to the sharing and re-sharing of visual content. Pinterest is all about inspiration and ideas and more more than other social networks, Pinterest leads to spontaneous eCommerce shopping and is therefore of great value to online businesses.
As I mentioned before, it can be hard to keep consistently sharing content on multiple channels. Luckily there are some tools that can help you with regular posting. Two popular social media management tools that we have used ourselves at WebXpertos are Buffer and Hootsuite. They give you the option to manage, schedule and share content on multiple social channels at once, saving you a lot of time!
Bear in mind that it's about quality, not just quantity. Doing two or three channels very well with content that interacts well with your audience is what will lead to conversion and customers.

Make sure to start by answering the three questions:
Who is your audience?

Where can your audience be found?

And, how does your audience like to consume content?
Don't be afraid to experiment to discover which social media channel is best for your business!