4 Great Tools to Measure your Website's Performance
Written by
WX Digital Agency
2 minutes reading time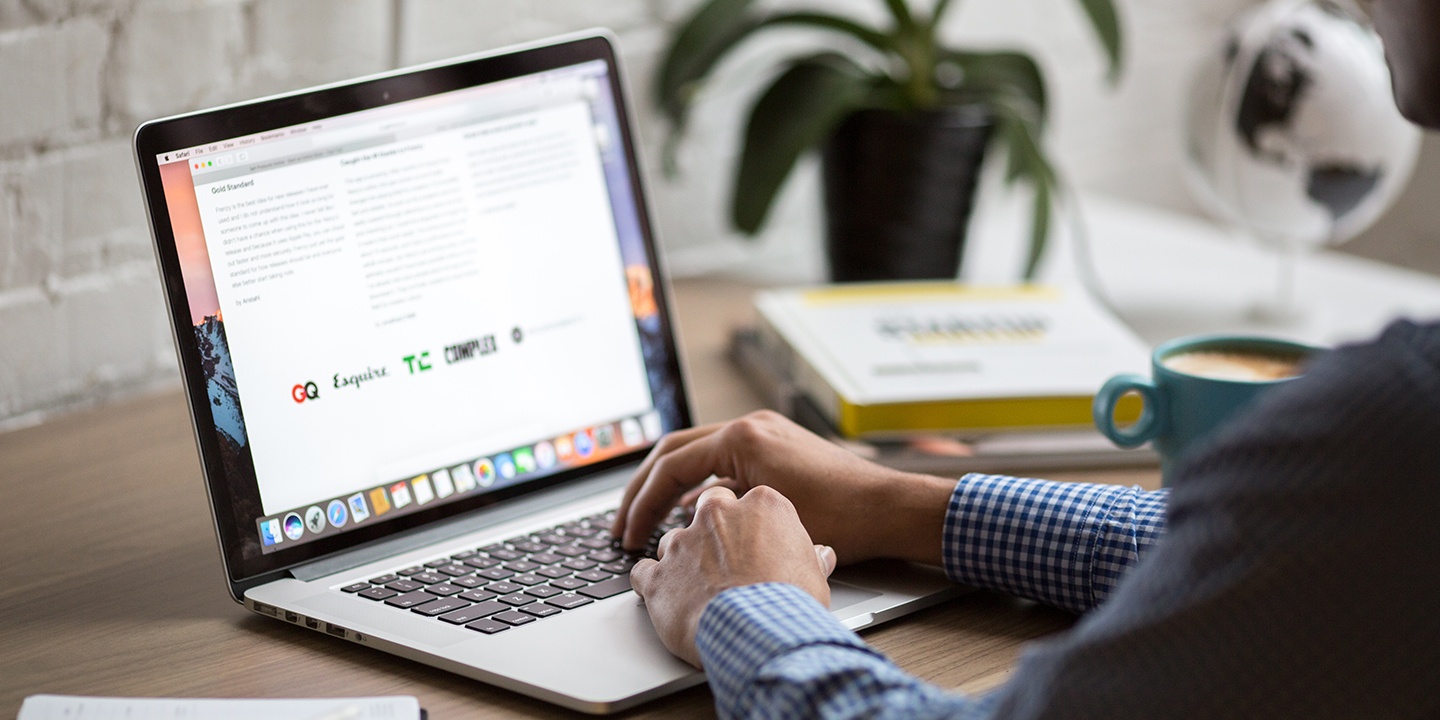 When you make an investment in a special project, whether it's time or money, naturally you want to make sure that it's working as designed.
Here are four tools you can use to measure your website's performance, make sure it's readable, running smoothly and providing a great user experience: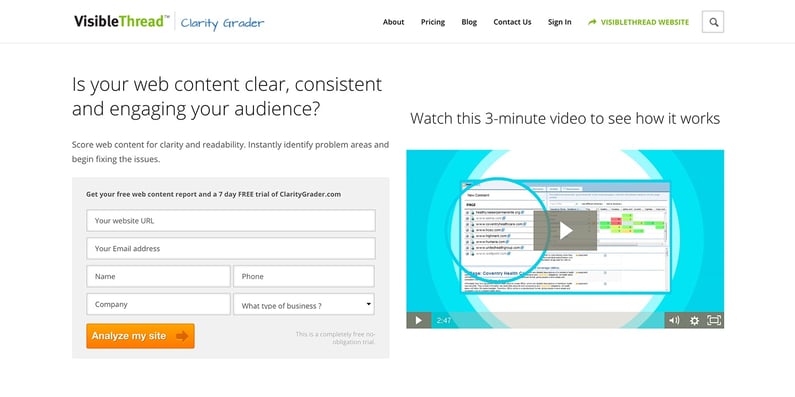 Clarity Grader is a leading website content analysis company with a grader and readability test tool. They review your website's text and pinpoint the weakest content for you, so you can start working on it. Clarity Grader makes sure your brand, product and service message is clear and consistent.

Clarity Grader offers 3 packages. There's a small package for Marketing Agencies that works very well for freelancers, it analyzes 100 pages, spell checks and looks for broken links. The Small & Medium Business package offers few more features such as checks for good and bad language consistencies. The Corporate package works with MS Word and PDF documents. We love that they have free trials available for all their packages.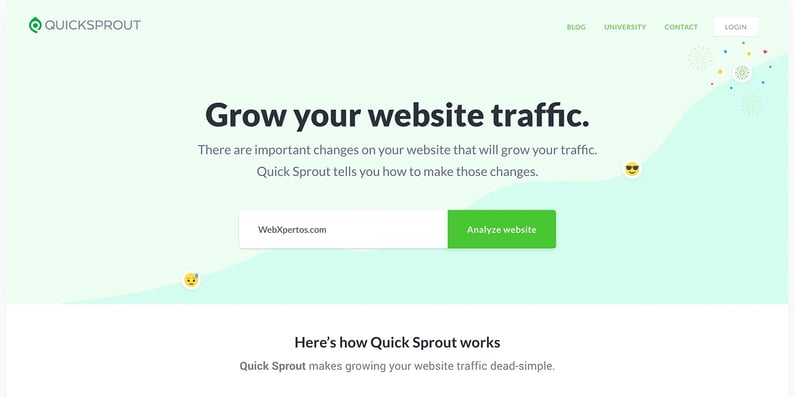 Quick Sprout is a platform that helps your website grow by showing you which areas need improvement. They do this by analyzing your website's traffic, connecting through your Google Analytics account.

With this tool you get notifications whenever your website is due for an improvement. The best part? It's free and only takes a few minutes to get going. You don't need to sign up, but you might as well do it in order to receive the notifications straight to your e-mail.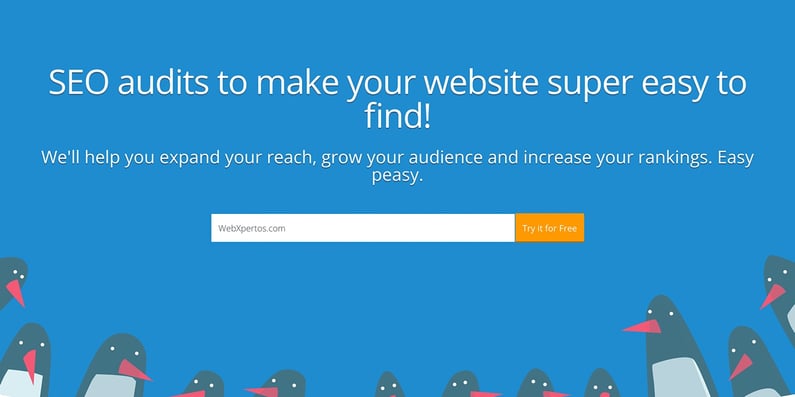 Woorank is a helpful platform that offers SEO monitoring, Site Crawl, website analyzer and a Keyword Tool, all designed to bring more traffic to your website.

Woorank improves your website by auditing and providing instant feedback about your website's mobile friendliness, technical SEO and usability in general. They also have a keyword tool for you to check the performance of your chosen keywords, see which ones are doing better, get historical rankings and more.

With their SEO Monitoring tool, you can see where your traffic is coming from, your top landing pages and get SEO notifications. With the Site Crawl you'll be able to uncover hidden issues your website is having, see duplicate content, indexing errors and return tag errors.

WooRank's prices go from small but very complete packages starting at $49.99 to an enterprise plan for $249.99 per month. They have a free trial for 14 days during which you get to try everything.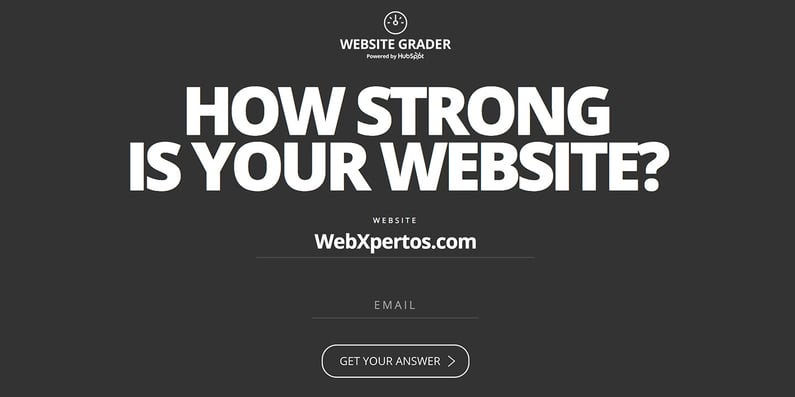 This is a fantastic tool powered by HubSpot that allows you to get a full website review in just a few minutes. It analyzes your overall performance, mobile functionality, SEO and security.

The Website Grader will literally grade your website on a scale of 1 to 100. It will analyze individual features one by one, identify your strengths and areas of improvement, and then provide very clear and detailed feedback linked to blog posts that have all the information you need to proceed.

A check up every week, or even just now and then can make a huge difference. Try to pay attention to the little details, optimize your website, and start using the recommendations from the tools to avoid future problems.

If you know of any other tool, we'd love to hear about it! Just let us know in the comment section. And, if you have any questions, just get in touch.