Cost of Living in Panama as a Student - My personal experience
Written by
WX Digital Agency
5 minutes reading time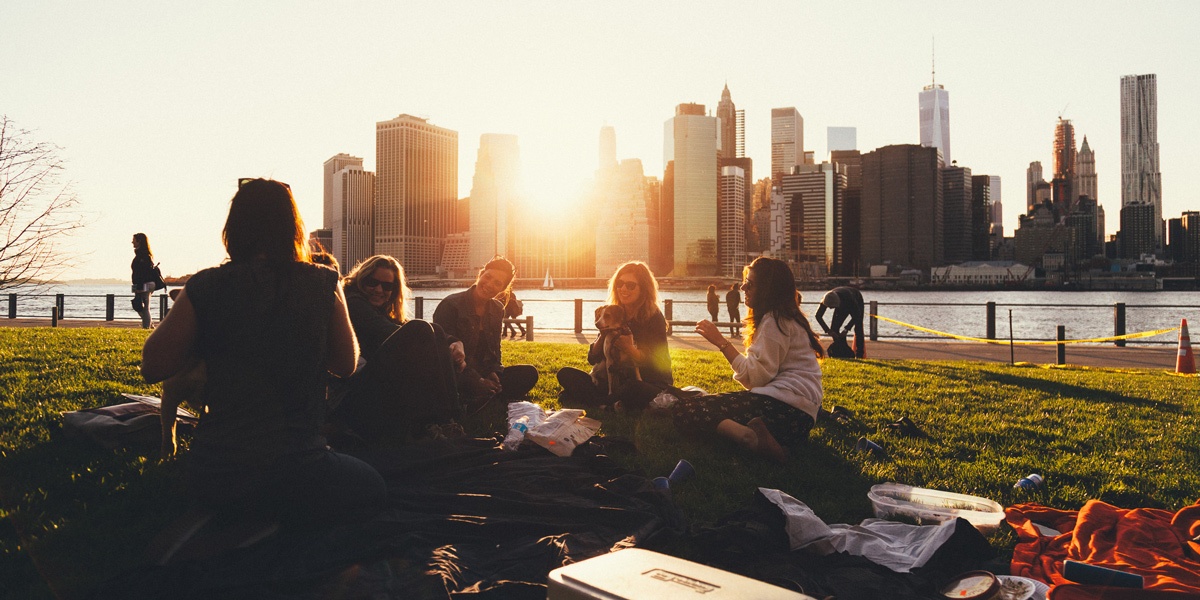 Panama is a beautiful country that offers city, beach and mountain life. For a few years now, Panama has been going through economic growth thanks to income from the expanded Panama Canal, and emerging tourism markets. Amenities in the city and infrastructure are improving and new businesses are opening doors. Panama is known as the 'Dubai' of Latin America!
All these developments help to improve the quality of living in Panama. This also means that the cost of living in Panama has been increasing over the years. Prices for housing, transportation, and groceries are all on the rise. Knowing the right spots may help you to have a great life, and as a student, a great experience, even with a limited budget in mind.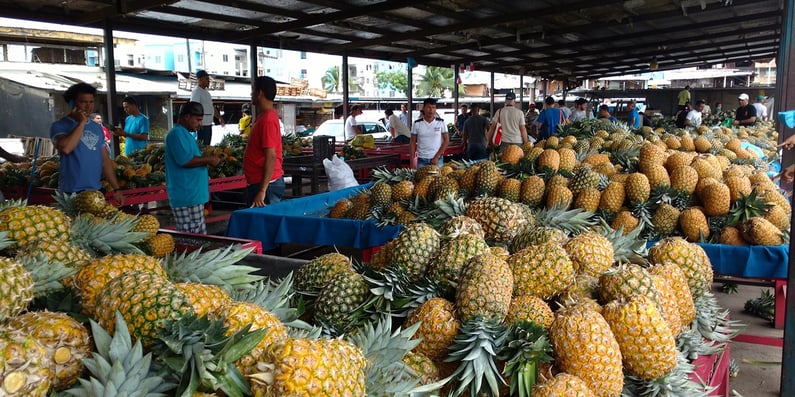 Groceries
Fresh fruits like Avocados, Pineapples, Bananas and Papaya are common in Panama. Fruits and veggies are relatively cheap here because they are products that are grown and harvested in Panama itself. Fresh Panamanian foods like rice and soups are also cheap, compared to the imported products that the supermarkets offer. For fruits and veggies, we recommend you to visit the Wholesale Food Market. With $20.00 you will be able to buy fruits and veggies for a week or two!

Supermarkets that you can find across the country are Super99, El Rey, Riba Smith, Casa De La Carne and Chinitos (small neighborhood grocery stores). A carton of milk will cost you around $1.40, the cheapest grains around $3.50 (and going up to $8.00 per pack). A regular bag of Doritos will cost you $3.50, and so on.

Below you can find a list of daily groceries, including 2017 prices.
| | |
| --- | --- |
| Milk (1 liter) | $1.40 |
| Grains | $3.50 |
| Eggs (24) | $5.00 |
| Marinade (for chicken and meat) | $2.40 (for 3 different, little, bottles) |
| French bread (fresh) | $2.00 |
| Cheese (1kg) | $12.00 |
| Chips | $3.50 |
| Beer (6-pack) | $3.60 |
| Boneless Chicken (1kg) | $7.50 |
| Minced meat (1kg) | $11.80 |
| Soda | $2.50 |
| Toilet Paper (16 rolls) | $6.00 |
| Deodorant | $6.00 |
| Toothpaste (Colgate) | $1.95 |
| Sun cream | $8.00 |
| Bottle of wine | $5.00 |
| Pack Spaghetti (To cook) | $2.95 |
| Olive oil (500 ml) | $6.88 |
Housing
The price of housing in Panama depends on the neighborhood. Prices for a single room in an apartment with shared amenities will start at $350, and go up to $700 per month. Neighborhoods that we can recommend for students are El Cangrejo (where I live), Obarrio or El Carmen. For rooms and apartments, you can check Encuentra24.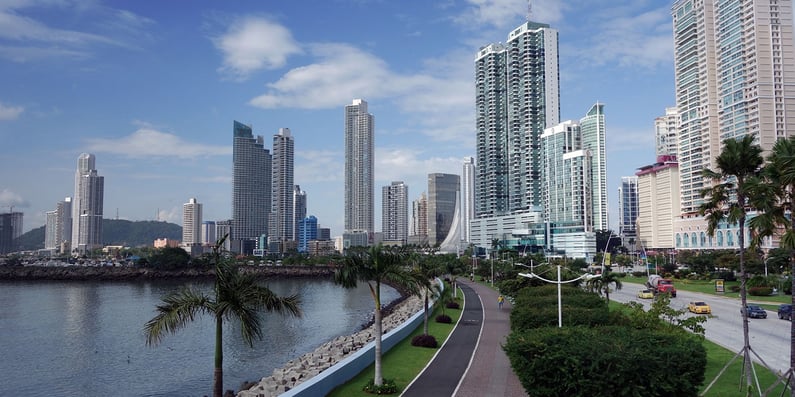 Transportation
There are multiple ways to get from point A to point B in Panama City. The government started a few years ago with the replacement of the traditional Diablos Rojos (buses) for the Metrobus and the Metro (the first line is already operational, with lines two, three and four under development). Both the Metrobus and the Metro are affordable and will cost you between $0.10 and $1.50 per ride in the City. Note that for the bus and metro you will need to obtain a Metrobus card.

Secondly, Panama offers a lot of 'Yellow Cabs' that are relatively cheap (compared to cabs in the US and Western Europe), depending on your Spanish knowledge you will be able to get low prices. Lastly, you have Uber, depending on the time and duration of your ride, it can cost around $2,00 - $7,00. Uber offers an app in which you can order a ride, and it will notify you when your ride arrives. You can download the app here for IOS, and here for Android.

Please note that an Uber from Tocumen Airport to Panama City will cost you around $27.00 dollars because of the airport surcharge. We recommend you to take a yellow cab from the airport, this will cost you around $15 - $20.00 or the metrobus which brings you to Albrook Mall for $1.25.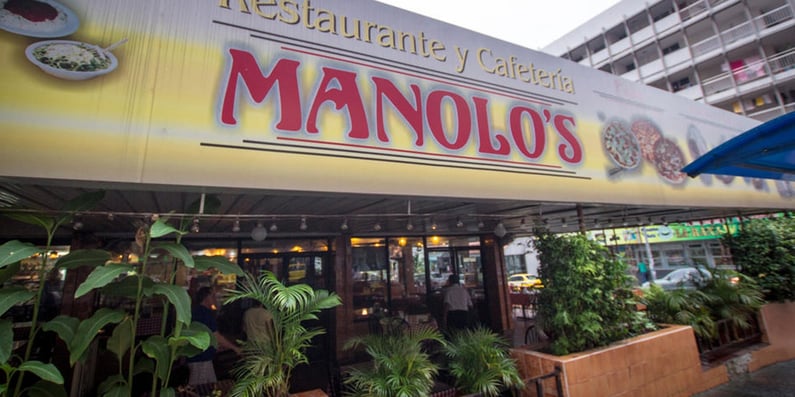 Restaurants
A good lunch will cost you between $5.00 - $7.00 (tip: try finding the so-called menus ejecutivos). Trapiche will give you a starter (soup), main (rice with chicken or meat) and a dessert (ice cream or coffee) for $7.00. Manolo's has awesome Sancocho (typical Panamanian soup) for $3.50 and New York bagel offers the American breakfasts/lunch, including eggs, bacon, potatoes, and a bagel for around $7.00.

For dinner you have many places to choose from. For Sushi you can visit Tsugoi, the best pizza in town called Speedy Pizza can be found here, and for more high-end food you can visit restaurants like Capital Bistro or Lazotea in Casco Viejo. Most of the restaurants in Panama, including the meals and prices, can be found here.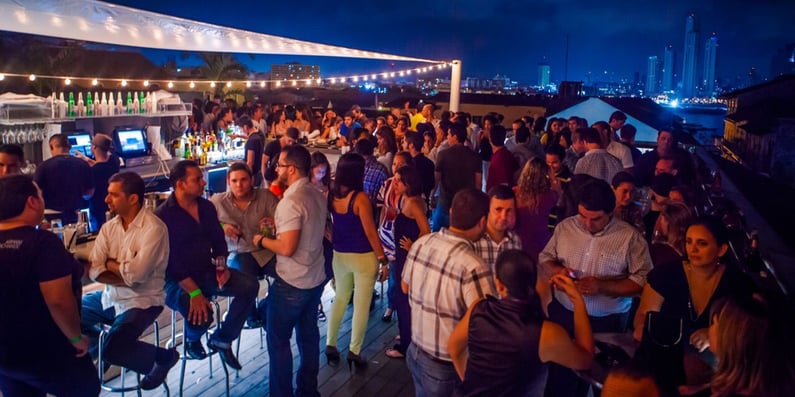 Nightlife
There's plenty of nightlife in Panama!. One of the most famous places to go (also for travelers) is Casco Viejo (The Old Town). Various rooftop bars, such as Tantalo, Gato Blanco and Lazotea, will give you an awesome view of the Panama City Skyline. The prices vary, but for a local beer, you will pay around $3.50 and a bottle of rum will easily cost you around $150. Additional information about other good nightlife places to go in Casco Viejo like Teatro Amador and Casa Jaguar can be found here.

Panama City also offers a street with multiple bars and clubs, named Calle Uruguay. Prices in the clubs are high, and you will have to pay an entrance fee. Do you feel like singing? Karaoke bars are hot in Panama, multiple karaoke bars are Starlight, Live Karaoke or El Green Room.

Cinema
Panama City has two big cinema chains: Cinemark and Cinepolis that you can find in many of the malls. The Cinema in Panama is cheap. On a normal day you will pay between $5 - $7 dollars for a ticket (depending on the cinema), and on Wednesday you get 50% discount. Also, Cinemark offers a $0.75 discount if you show your student card.


The Amador Causeway
The Amador causeway near Panama City offers multiple things to do. If you want to eat some fresh fish, ride in go-karts or play a game of paintball, Amador is the place to be. Discounts on several activities can be found here.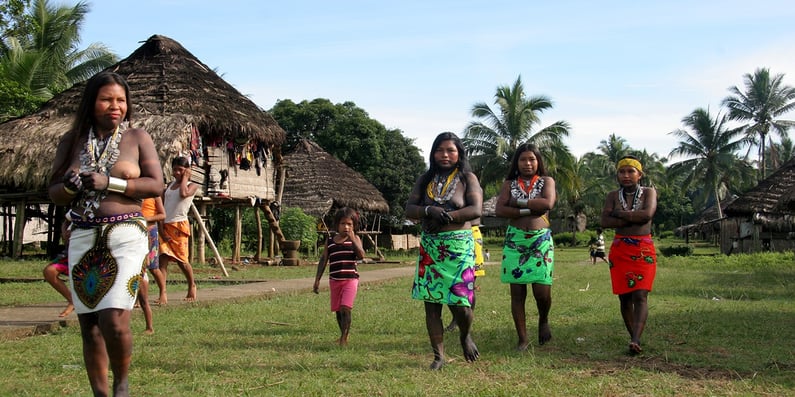 Traveling within Panama

As mentioned before, flying is not as cheap as in Europe, however there are more ways to mobilize through the country. The most economic way is by bus. You can take a bus from Albrook Mall and get almost anywhere in Panama and even Costa Rica. Another (more expensive) way is to rent a car. To rent a car in Panama you need to be at least 21 years old (Sixt Car Rental), and you will have to pay an extra 'under-age' fee.

If you want to surf, you should visit Playa Venao or Santa Catalina. Do you like the mountains? You should visit El Valle de Anton or Boquete. If you are someone who loves the beach, you can visit Bocas del Toro (including nightlife), Playa Blanca or the San Blas Islands.

Flights
AirPanama (National) and Copa Airlines (International) are the Panamanian airlines. National flights in Panama are quite expensive. Flying from Albrook Airport to Bocas del Toro will cost you $180 dollars for a round trip. Also, International flights from Panama City are not as cheap as in Europe, a round-trip will cost you a minimum of $250, depending the destination.
A direct flight from Amsterdam to Panama with KLM (Round-trip) will cost you $800 dollars, however, if you fly from Brussels or another nearby airport, with an overlay, will cost you between $500 - $600 dollars. We suggest you to search for flights via Google Flights.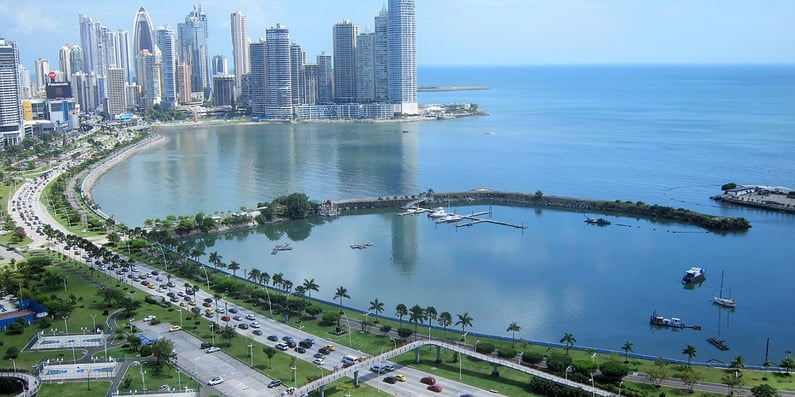 The Bottom Line - What budget do I need as a student in Panama City?
If you would be staying in Panama City for a period of five months internship, the estimated cost for a student being a bit conservative on the spending, would be around $5,000 USD for the total stay. It roughly comes down to a $1,000 per month.


If you have any additional questions, let us know and we will get back to you :)