[HubSpot Freebies] Here you go: 60,000 Free Stock Images for HubSpot Customers
Written by
WX Digital Agency
1 minutes reading time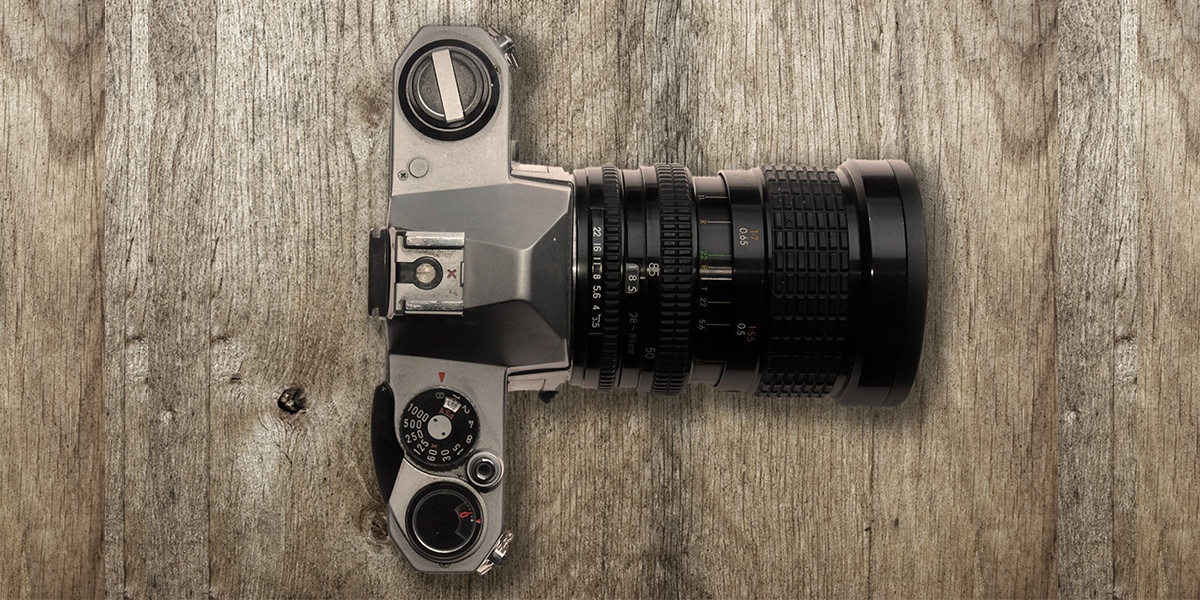 Earlier this month, we shared an article that included three templates from the HubSpot Marketplace that you can download for free. Today, we are happy to share a new free Integration for HubSpot customers which gives you the availability to 60,000 images, start here!
What's in it for me?
Have you ever spent hours writing a perfect blog article but couldn't find the perfect image that would boost your article? Or have you found the perfect image, but you are not allowed to use it because of copyright restrictions? Then the Shutterstock Integration for HubSpot Customers might be the perfect solution for you and your company!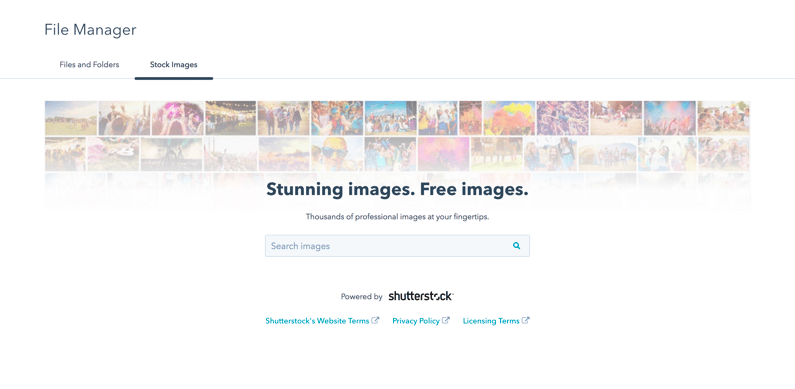 HubSpot recently refreshed the design of the File Manager. Moreover, HubSpot added a new tab named 'Stock Images', when you select the Stock Photos tab you will get the availability to search for thousands of photos that you can use for free! HubSpot noted that users might see a watermark on the images, but this will disappear when you download the image to your content offer, social post or blog article.
Tips for finding that perfect picture:
First of all, images can boost your website, a blog article or your social media posts. They have a great impact and using the correct one on your website, your blog article or on the cover of your content offer is more important than ever. Research has shown that images have an impact on how your visitors look towards your company. Visitors are likely to draw a conclusion about your business based on the feeling an image gives.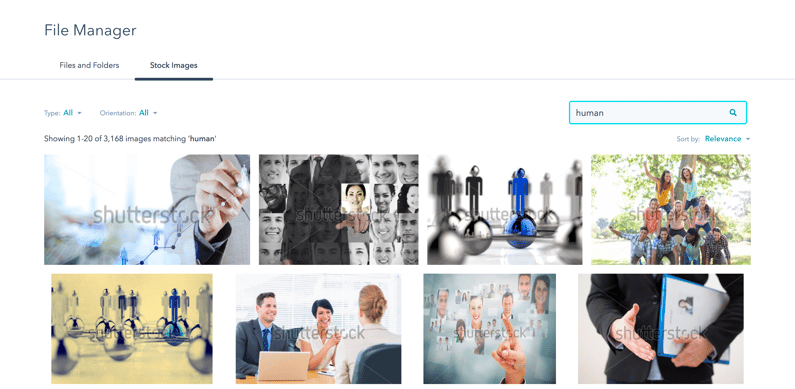 Secondly, images have to be relevant towards the target group; don't show a picture of a retired couple if your company is focusing on students. Lastly, studies have shown that images that include a human face have a higher impact than images without a human face.

Want to receive monthly updates about the new HubSpot freebies?