3 Tools to choose the perfect Title for your HubSpot Blog Post
Written by
WX Digital Agency
2 minutes reading time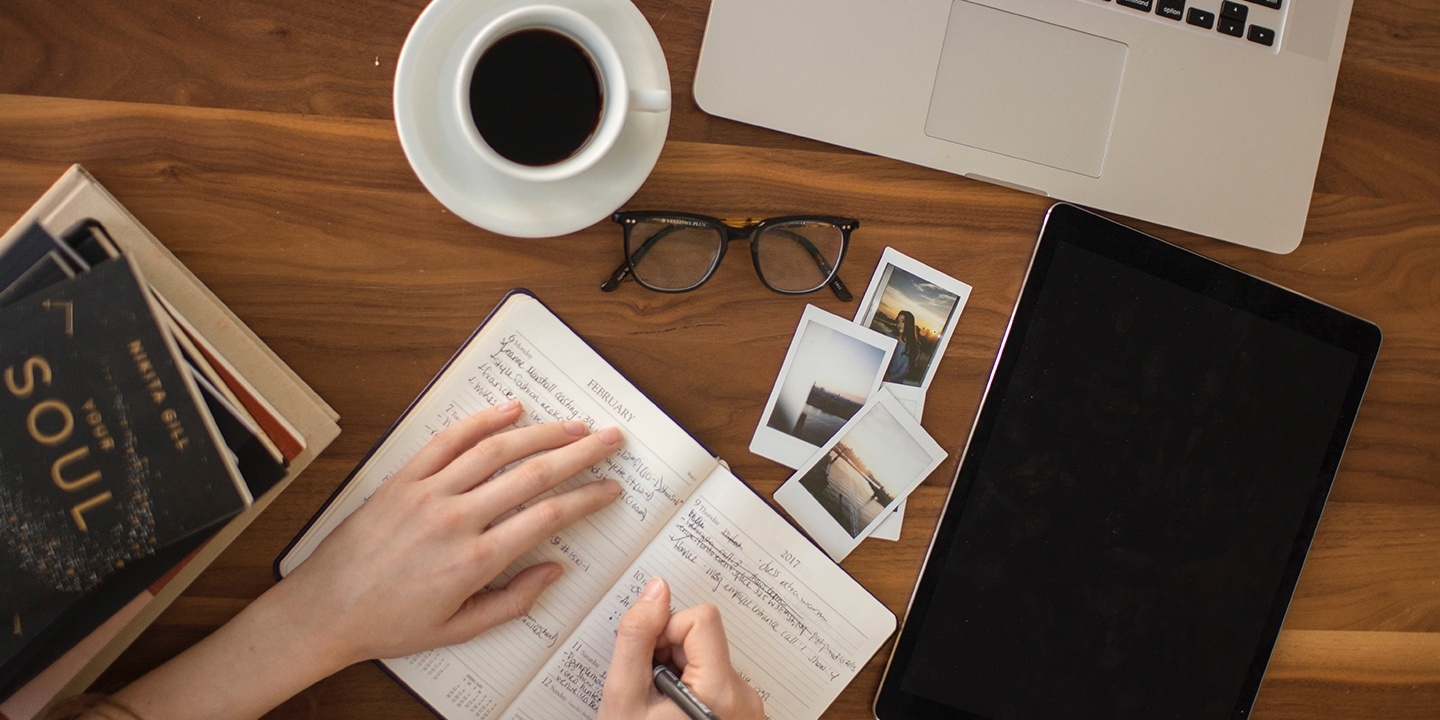 For your blog post to be clickable, shareable and readable, in general, you need an outstanding title. However, most of the time, is not an easy task to create the right title for your blog post. In fact, it can be as complicated as coming up with the content itself.
You must keep in mind that millions of new articles are published every day on the internet, and shared all over social media. Those are the first words everybody sees before deciding if they will read the rest of your blog post. Nowadays, titles need to be engaging and concise, without forgetting to include keywords.
We know there's a lot to remember, after all, the success of your blog posts it's at stake. Thankfully, technology is here to save the day. Here, we present to you 3 tools that will help you choose the perfect title for your HubSpot Blog Post. Are you ready?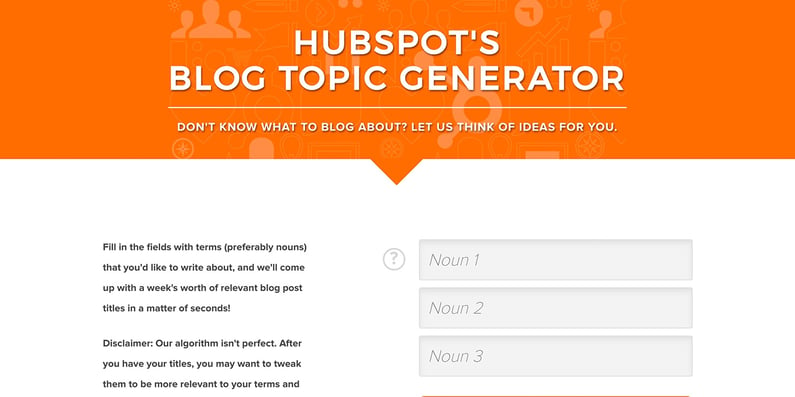 This amazing tool, as the name says, generate topics for you to write about. All you have to do, is select some terms you would like to talk about in your blog, preferably nouns, and it will generate different options for you to work with.
Although the algorithm isn't completely perfect, it allows you to come up with new and exciting ideas. We decided to try it, the words we chose were: website development, inbound marketing and successful business. These are the results we got:
7 Things About Web Development Your Boss Wants to Know
The Worst Advice We've Ever Heard About Inbound Marketing
10 Quick Tips About Successful Business
What Will Web Development Be Like In 100 Years?
14 Common Misconceptions About Inbound Marketing
The tool gave us 5 engaging, interesting and concise titles for a week's worth of blog content. We honestly think it's a very helpful tool! Go ahead, and try it for yourself to get great eye-catching title options for your blog.
The CoSchedule Headline Analyzer is a great tool designed to help you write headlines that are destined to rank better on search results, because are completely focused on generating traffic and shares.
This is a very informative and complete tool. The best part are the results! They are very specific, going from keywords and sentiment, to length analysis and word balance.
But that's not all, in case you wanted to use the title of your blog post as a subject line on an email or a tweet, they also analyze the headline for email marketing and social media.
The tool is very friendly, it took seconds to get the results and also gave us tips about how to create better headlines in the future.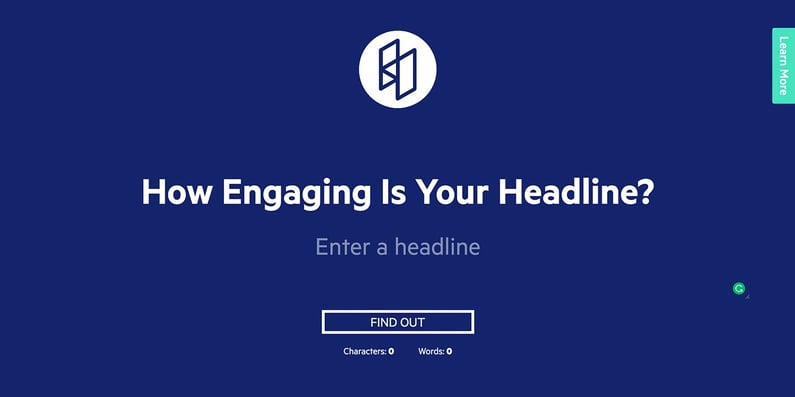 The Sharethrough Headline Analyzer is a very complete tool as well, it's very easy to use, and it provides clear results that will help you be on top of the blogging game.
To start, it gives you a general title score, as well as the amount of words and characters used. Then, it proceeds to give you an analysis of your title's strengths, and a list of suggestions to make it better.
It also provide two additional scores: engagement & impressions. Something worth mentioning, is the fact that these two scores are reflexive, meaning what increases one, decrease the other.
This is a tool you should try to have a better understanding of how to make a successful headline. Thanks to their algorithm, that uses more than 300 unique variables, you will be able to identify key factors to have great titles.
As you can see, these tools were made to help you create the best titles for your blog posts. Don't be shy and share your blog posts with us! Start writing, testing and publishing, we're looking forward to see your content.