The 11 most anticipated web design trends for 2016
Written by
Melvin Heinsius
3 minutes reading time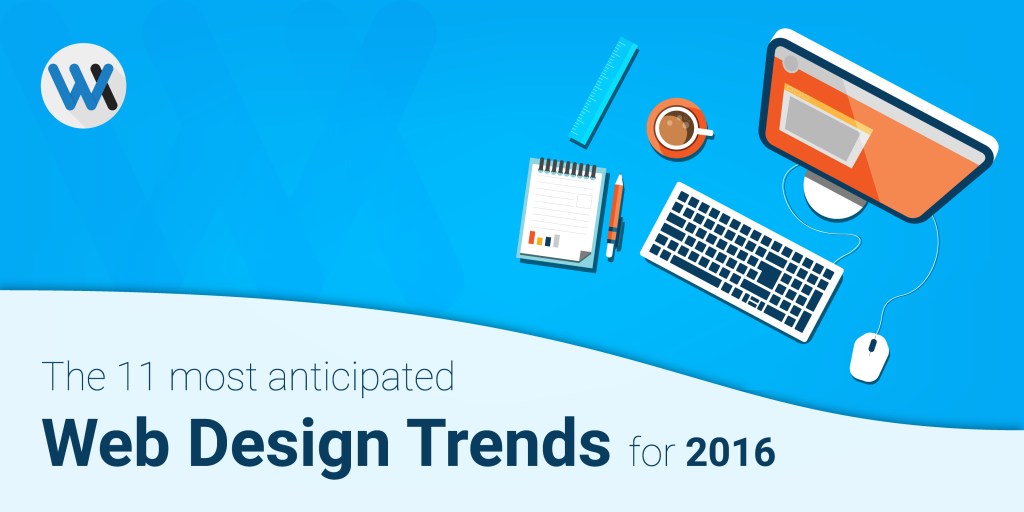 The majority of trends in web design, like fashion trends, will come and go. It's what happens with trends in general and web design trends are no exception. Eventually it's the user that will decide if something is here for the long run or not.
We made a selection of the most anticipated trends that will definitely have an impact on the way we design websites this year. You will learn what dictates these trends and how closely they are linked to each other.

Let's first take a look at some trends that started last year but are still going strong.
Continuing Trends

1. Responsive Design
Although responsive design is certainly not new, it will continue to grow this year. Many websites are created for multiple platforms, however themobile-first approach will increase in popularity.
Research showed us that it's more likely you are reading this article on a mobile device – confirming that responsive design cannot be ignored anymore. Examples of new responsive design features are a focus on centered layouts, scrolling versus clicking, card layouts and sticky navigation.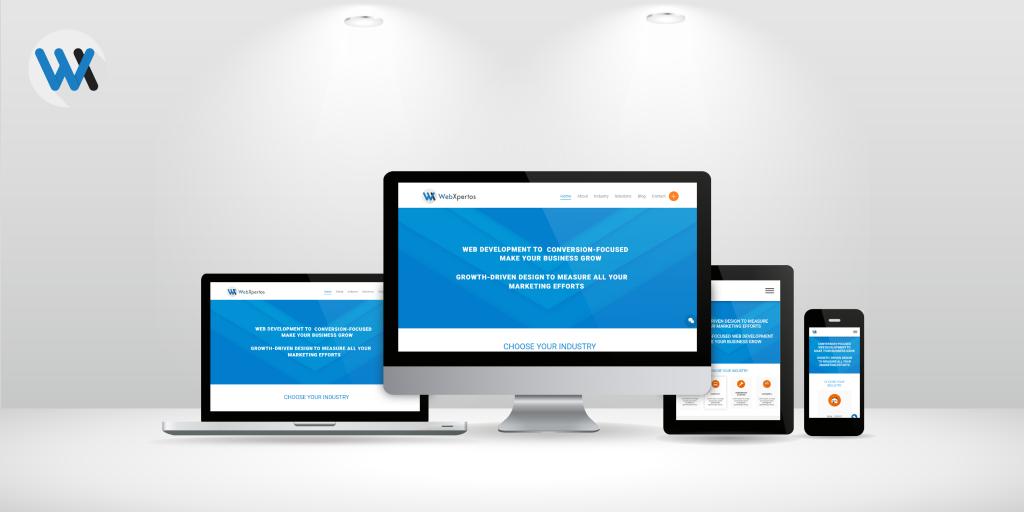 2. Flat Design
Where some trends are driven by necessity, like responsive designs, others have more to with industry shifts. The change from -brace yourself-skeuomorphism to flat design is a good example of an industry shift (see the example below).
Flat Design has been hugely popular the last two years and has a companion in the form of Google's material design. While popularity will remain to grow in 2016, flat design will look more refined, adding more depth and contrast by making use of long shadows and occasional highlighting.

3. Background Videos
High speed internet increases around the world, which enables video to replace images more and more. Video is often displayed full screen in the header or background. This way it adds tremendous results in regards to delivering benefits and values of the company, product or service. The video also plays a big role in dynamic storytelling, more about that later.
New Trends

4. Full Screen Forms
Full screen forms is a feature that will greatly improve the user experience on mobile devices. They can be used for signup, subscription to newsletters or search within the website. It enables the user to better focus on the task. In the example below it shows the registration form and when tapped; the form jumps to a full-screen size enabling the user to fill out the form in a more natural way.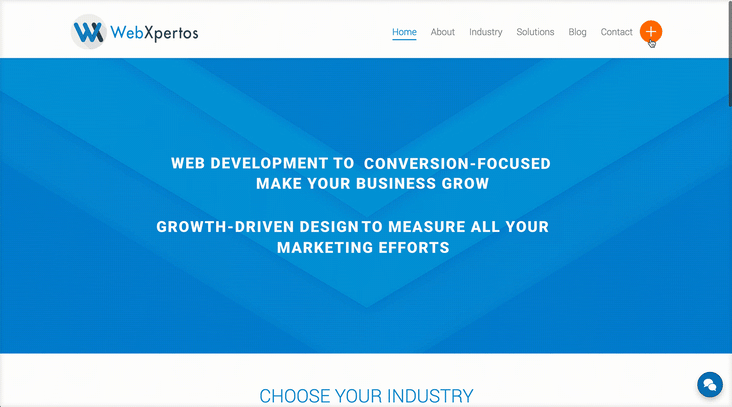 5. Real-time Applications
In 2016 we will see a rise in applications that work in real-time. Real-time is swiftly finding its implementation in software used for monitoring, analytics and customer support. A good example is Intercom, which enables direct contact between visitor and company.
Live streaming will become increasingly important as well. It's noticeable in the social media-marketing world with apps like Meerkat, Periscope (acquired by Twitter) and also Facebook, which is investing heavily in live streaming.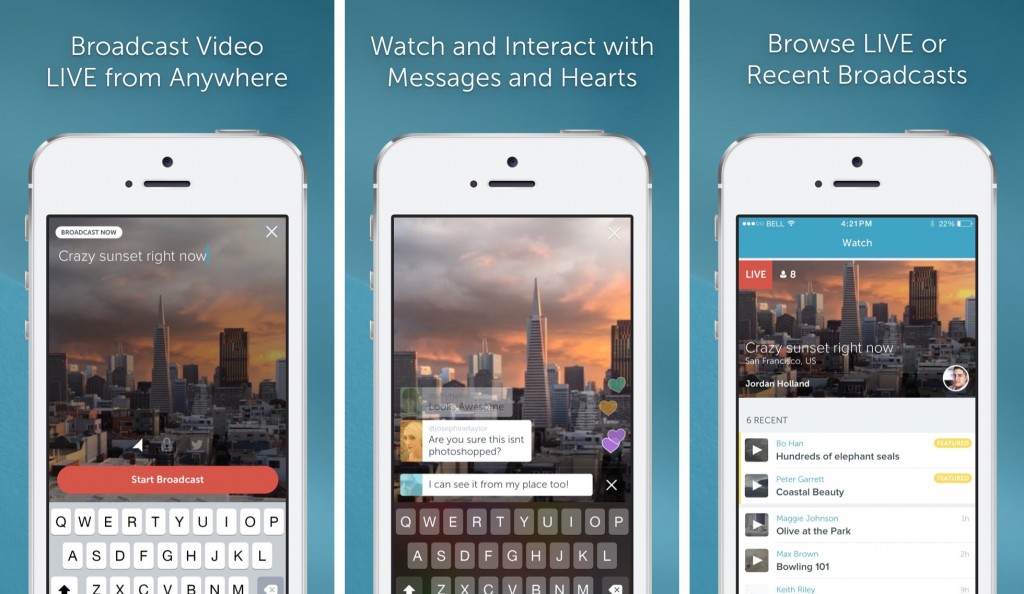 6. Big Bold Typography
Large body text drives action and is essential for communicating your message. Research shows that the use of large fonts in recent years positively impacted user experience, specifically speed of actions taken by users on the website. A bold & simple font used in header titles will increase readability and make the message clearer to users. Large typography works great for mobile layouts as well as for desktop.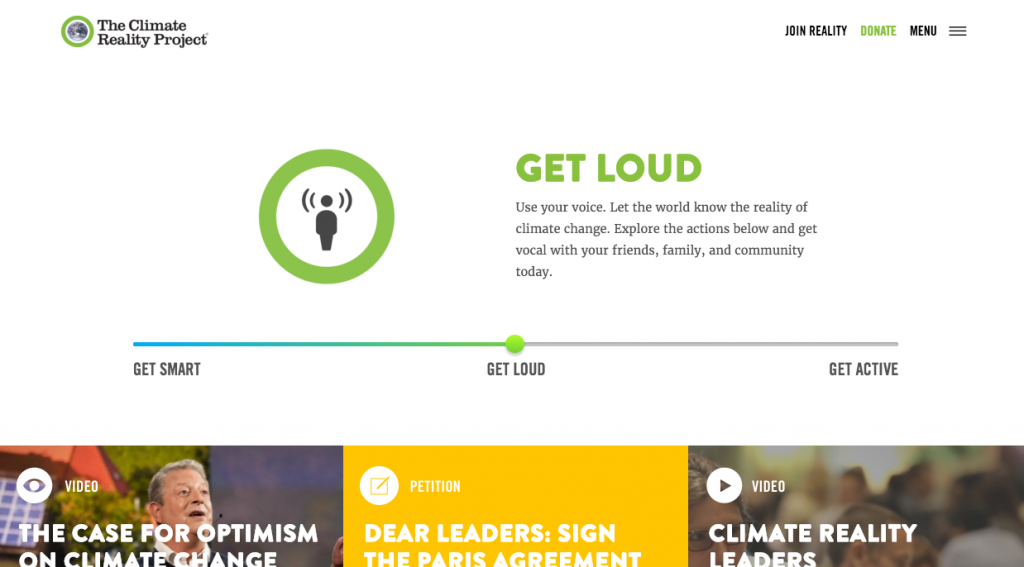 7. Subtle Animations
Animation has been one of the big trends of 2015 and will continue to grow in popularity, but just get a tad subtler. Tiny animations, like a hover-effect, are a great way to bring elements of your website to life. They can be used to add guidance, show change, create flow or direct users to a call-to-action. It's acceptable to use it as a visual surprise if it helps to engage with the user. However, it's crucial to make sure the animation serves a purpose and restrain the amount of animations. Mixing up too many animations can cause complete chaos.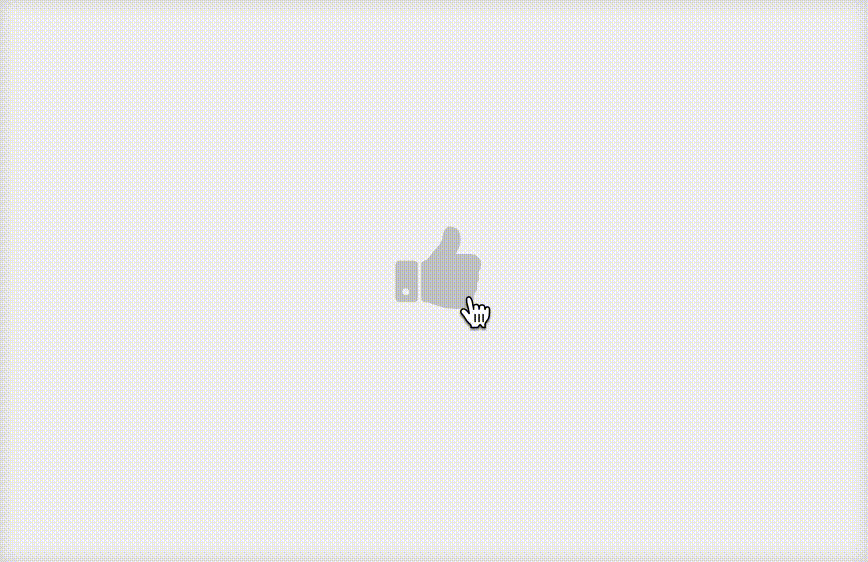 8. Dynamic Storytelling
Storytelling is as old as humankind itself and especially marketers understand the significance of connecting with the user on an emotional level. It's been said that the abundance of content available for web user will cause content blindness as what happened with ad blindness.
Merely great, original and unique content and design will stand out. Telling your story with animated GIFs, illustrations and (short) videos will hugely increase engagement.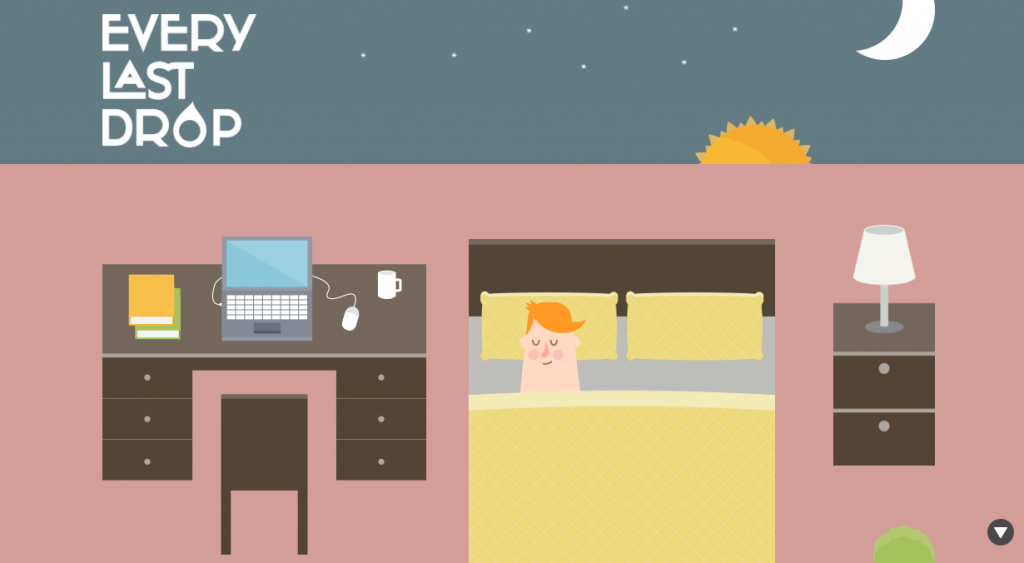 9. Card Based Interface
Card based layouts are on the rise. Microsoft and Pinterest put them on the map, but many others designers start to recognize the appeal. It's a smart way to present lots of information to the user in a clean, visual overview. It's a good replacement for older elements like carousels or sliders as well.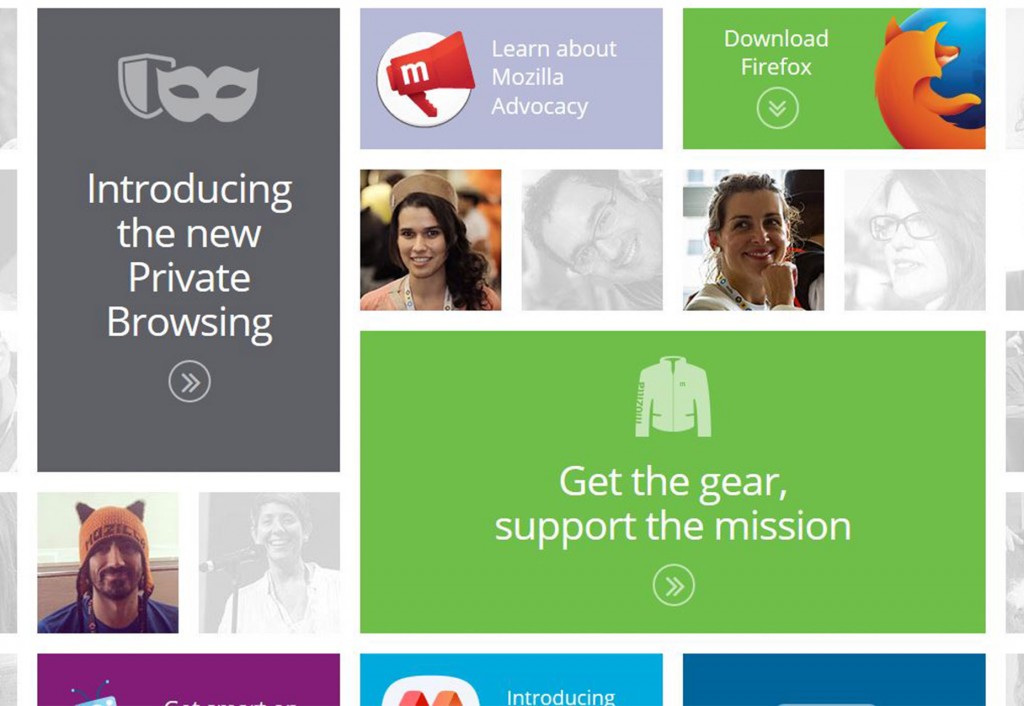 10. Own Photography, No Stock
The use of stock photos is so outdated and dull that it hurts. Moreover it lacks authenticity, which is a real issue when your goal is to tell your story or deliver a personal message. If using custom photography is difficult or doesn't fit your budget, there are also great sources like Unsplash or Pexels for stock photography that doesn't look like the typical stock photo.


11. Minimal design
As the adage goes 'less is more', minimal home page design seems to be that rare trend, which appears to be timeless. Minimalism goes hand in hand with responsive and flat design. As the web gets more complicated, minimalism is much more attractive. It simplifies user tasks and clears away any unnecessary distractions. This doesn't mean minimalism is easy, on the contrary, in a minimal layout all elements have to be very well thought-out to work for users.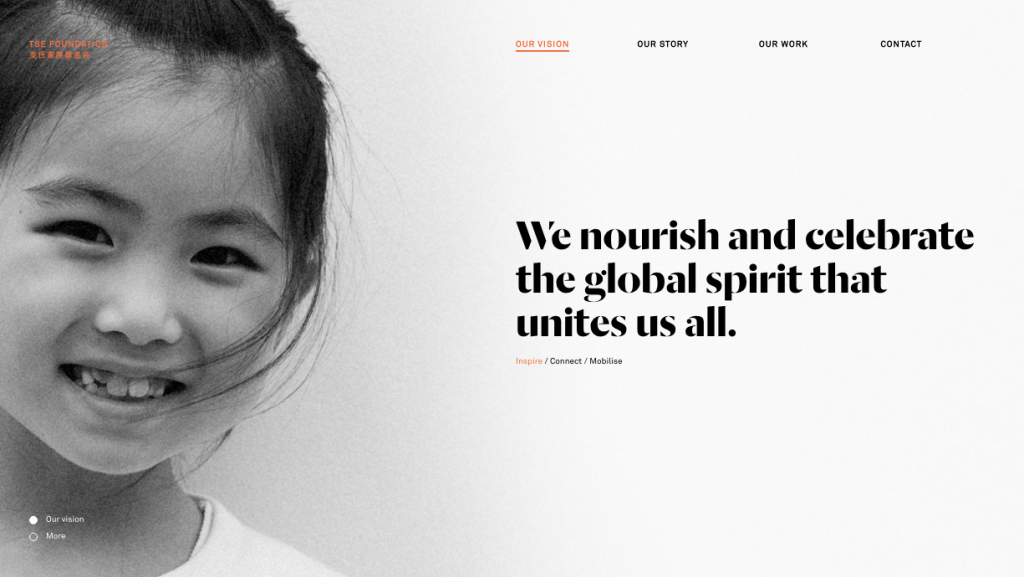 As I mentioned in the introduction, web users are at the focal point of any design decision-making. It's vital to do continuous research and gather feedback from your users. Use the trends from this list in regard to what you believe will improve the user experience.

Interested in applying these trends to your own website? Download the free practical guide with 17 tips that will save you hours of work!